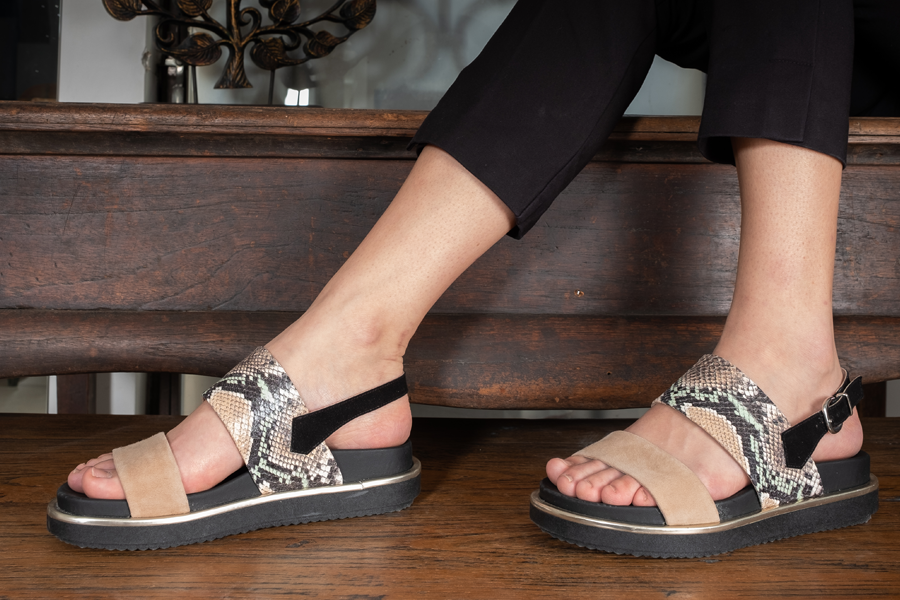 Spring Summer 2019 Look ideas Part 3
In this new article we will continue the hints regarding the looks to be created for this new Spring Summer 2019 season.
Let's start with the first look, a modern and refined look, consisting of palazzo pants, t-shirt and sandal. The ideal look is made up of palazzo trousers in black perforated lace, a t-shirt inserted inside the plain-colored beige trousers and a sandal with a few centimeters of heel like Item 10207 by Voltan.
The second look is a classic but stylish look and is composed of a blouse, trousers and décolleté. For example we can opt for a particular black kimono blouse combined with a classic white trousers and a décolleté with a two-color midi heel like item 73062 by Voltan.
The third look is a casual look made up of high-waisted shorts, a sleeveless tank top and sandal. For example, we can combine black high-waisted shorts with a sleeveless top in satin in shades of brown or orange and a platform sandal like Item 10140 by Voltan, with the particular python print band.
The fourth look we recommend is a romantic look formed by the combination of a pleated dress and sandal. We can choose a white dress with some light pleated decorations and combine it with a wide high-heeled sandal like the 70019 item by Voltan.
The fifth look we have chosen is a jaunty look made up of skirt, blazer and sandal. For example, we can wear a pleated silver-colored skirt with a calf length with a nude-colored blazer and belt and a wide and high heeled sandal like the Voltan item 10221 with the particular gold and silver weave.
The sixth and final look is a casual but very fashionable look and is created by combining body, jeans and décolleté. For example, we can wear a simple blue or silver bodysuit with denim fit mom jeans and pair it with a particular high-heeled décolleté such as Voltan Item 73063.
Part 1
Part 2