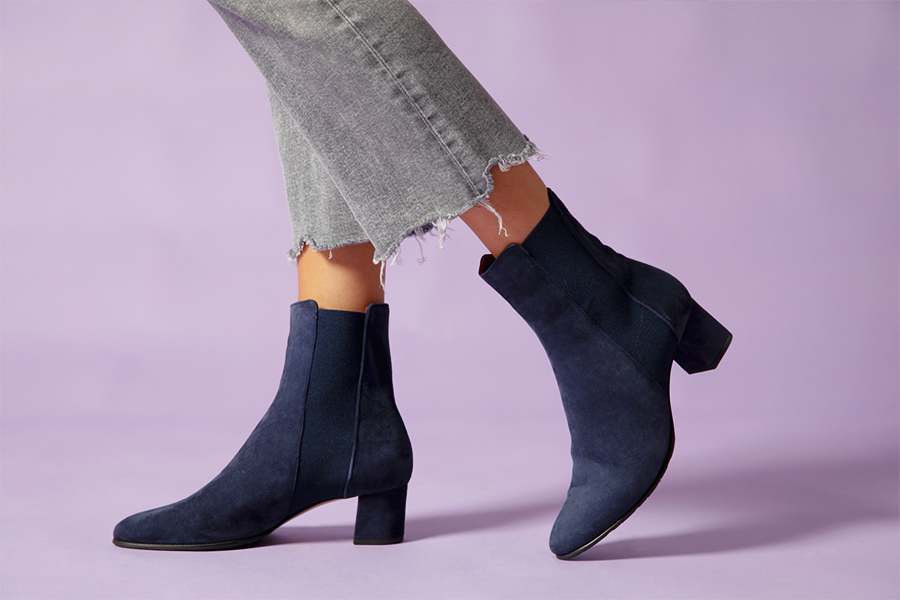 Elegant look February 2023
In February we celebrate the day of lovers: Valentine's Day!
Many of you will be engaged in romantic dinners where you can show off your luxury outfits and super chic accessories.
But have you ever thought about which outfit is most suitable for these romantic and elegant occasions?
We have a few suggestions for you!
As a first suggestion, we recommend trousers, a top and ankle boots. The trousers, for example, are a wide-bottomed model with pleated details, in solid black, the top is floral with puffed sleeves and bare shoulders, in shades of smoky grey and blue, and the ankle boots are made of soft suede, with blue side elastic bands, leather insole, leather sole with non-slip rubber and 50 mm heel, like item S36103 in the navy blue version by Voltan.
As a second look, you can choose trousers, a jumper, and pumps. The trousers could be a high-waisted chino model in an ivory plain colour, the jumper with a square neckline and mixed perforated motif, in a burgundy plain colour, the pumps with suede fringe, leather insole, rubber sole and 30 mm heel, like item 66137 in the burgundy version by Voltan.
The third outfit we propose consists of a dress and boots. The dress is short with a bias cut, made of velvet, draped with a button on the front, in a plain forest green colour, and the boots are made of stretch suede with an internal zip, a 60 mm lacquered heel and a leather sole, like item AV641 in the black version by Alexandra Voltan.
The last combination we suggest is a dress and pumps. The dress is a medium-length, long-sleeved dress in textured jersey in a solid periwinkle colour, and finally, the pumps are in patent leather, with leather soles and 105 mm heels, like item AV715 in the blue colour version by Alexandra Voltan.