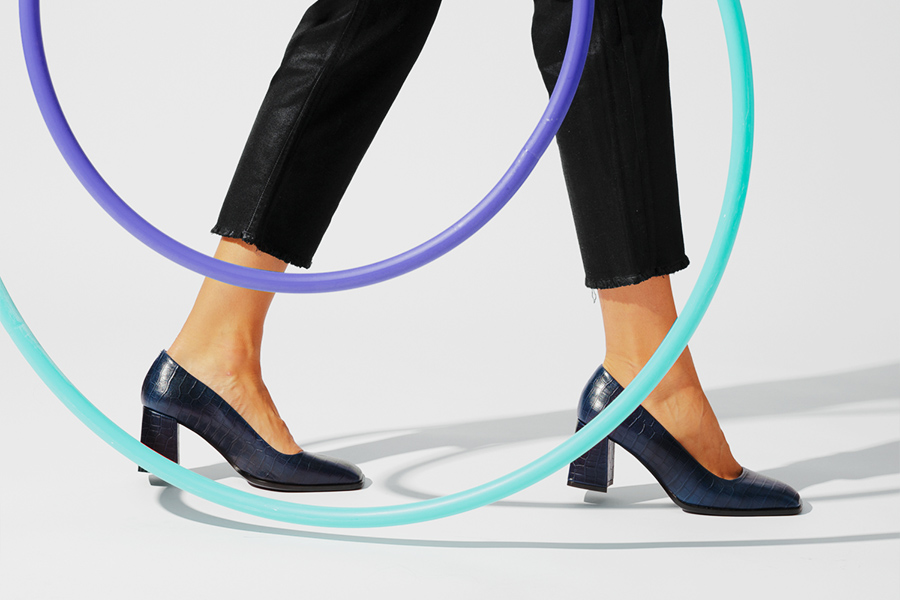 Free time looks February 2023
Sooner or later, each of us must organise days or moments of free time to totally disconnect from the daily routine.
There are many activities to be carried out on these occasions, just as many outfits can be worn to suit them and make the most of these moments.
We have selected for you some looks that if replicated can make you feel comfortable and perfect for your free time.
Find out which outfits we have chosen for you!
As a first outfit, we have selected a skirt, a top and pumps. The skirt, for example, is a midi sheath model, in cobalt blue jersey, with a contrasting black lace overlay, the top in plain black knit, with long sleeves and cut-outs, and the pumps in crocodile-effect leather, with leather insole, leather sole and 65 mm heel, like item LV071 in the blue version by Voltan.
Our second proposal consists of trousers, a shirt, and loafers. The trousers are a chino model, tailored in a plain peach colour, the shirt in a plain cream-coloured denim, and the moccasins in soft, high-quality suede, a one-piece leather sole and a 2 cm heel, like item LV005 in the taupe version by Voltan.
The third look consists of trousers, a jumper and ankle boots. The trousers are flared trousers with a dropped waist, the jumper is worked in blue and black stripes with perforated stitching, and the ankle boots are in soft natural nappa leather with a 5 cm heel, like item LV076 in Voltan's cobalt blue version.
As a final combination, we recommend jeans, a jumper and ankle boots. The high-waisted, high-waisted, medium-wash blue mom jeans, the square round-neck jumper in a plain taupe colour, and finally, comfortable ankle boots with a front zip and warm fur lining, rubber sole and 2 cm heel, like item V7134 in the mud version by Voltan.