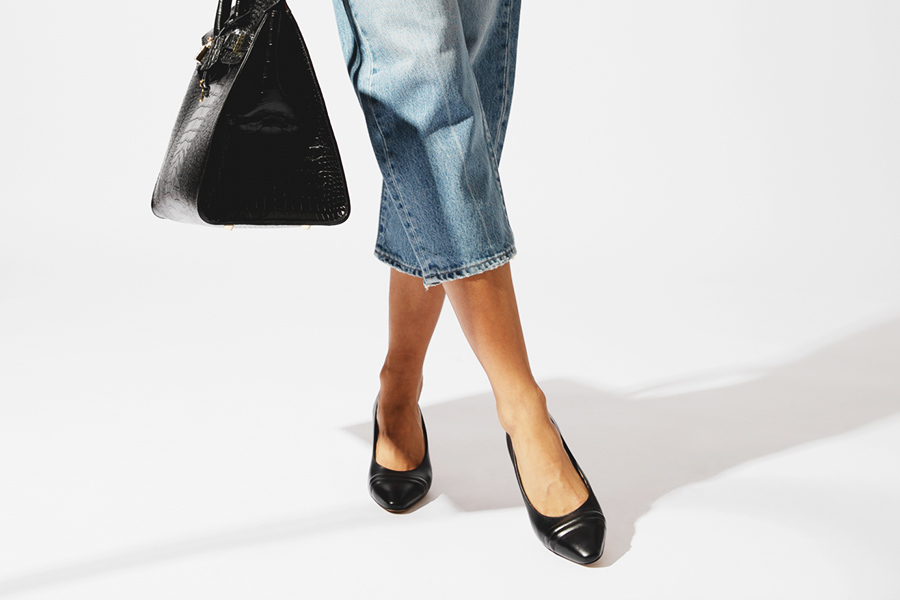 Casual looks February 2023
How do you face the cold February temperatures without losing style and remain chic?
This month is one of the coldest of the winter season and wearing casual outfits can help us feel comfortable and warm while still maintaining good taste.
It is very easy to create casual winter outfits because it is a simple style given by combinations of comfortable and fashionable clothes and footwear.
If you are undecided on how to create your ideal look, we have four tips for you to consider!
The first outfit we have come up with for you consists of trousers, a jumper, and pumps. For example, the trousers you can wear are tailored with a reversible waistband in dark grey, the jumper has a deep neckline with a plain black cut-out, and the pumps are made of matt-effect leather, with a leather insole and leather sole and a 65 mm heel, like item LV077 in the black version by Voltan.
We propose a pair of trousers, a jumper, and boots as a second look. The cargo parachute trousers in a dark brown plain colour, the close-fitting jumper with decorative chain in a cream-coloured plain colour, and the shiny leather boots with a para sole and 9 cm heel, like item V7025 in the leather-cognac version by Voltan.
The third combination can be created with a skirt, a blouse, and moccasins. The midi skirt with a slit and a grey checked pattern, the close-fitting 90s cut blouse in black leather, and the moccasins in soft nappa leather with a fine leather mask, elastic at the heel and a 2 cm one-piece leather sole, like item 53072 in the black version by Voltan.
As a last outfit, we recommend a dress and boots. The short braided knit dress, with fringes on the sleeves and in a solid black colour, and finally the leather tube boots, with burgundy red patent leather inserts, a rhinestone and sequin accessory in a nikel colour applied to the red inserts, rubber sole and 30 mm heel, like item AV435 in the black version by Alexandra Voltan.