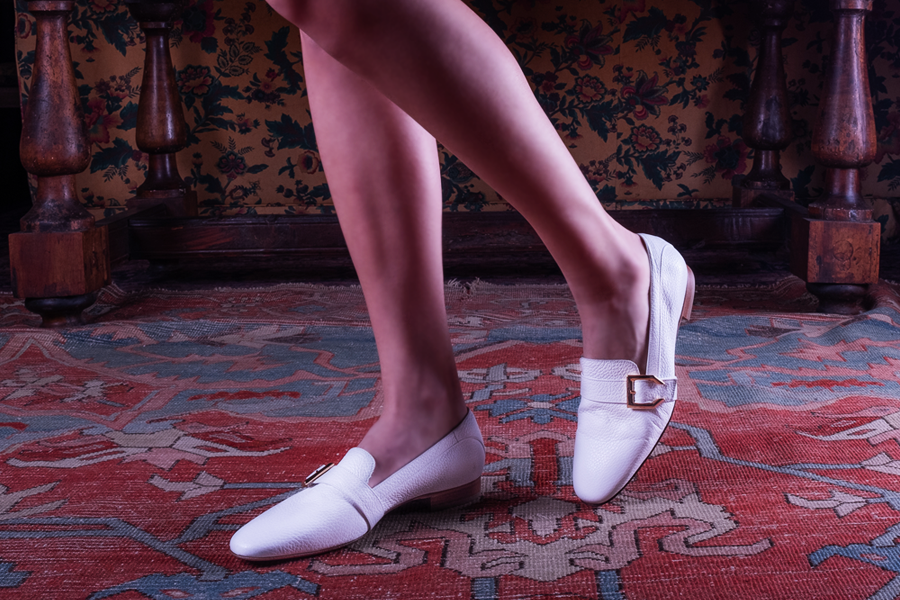 Spring Summer 2019 look ideas Part 2
In this article we will recommend some looks to create by wearing the shoes featured in the new "Voltan since 1898" collection for the Spring Summer 2019 season.
The first look we thought of for you is a casual look, classic but at the same time comfortable and is created by the combination of jeans, shirt and moccasin. For example we can wear a skinny denim jeans with a basic but always fashionable white shirt with a classic cut with a moccasin like the 7276, with a simple line but with the detail of the golden buckle in the front of the shoe that gives elegance to the final look.
The second look is a cheeky but sophisticated look and is created by the combination of a full skirt, top and sandal with medium heel. We can choose to wear a full skirt in pastel beige tones with a matching top and a shoe like the item 24031, in suede with an elegant line and medium heel.
The third one we have chosen to recommend is a formal and elegant look made up of a slingback suit and décolleté. We can opt for a suit with trousers or for a suit with a plain-colored skirt with a plain-colored shirt and combine it with a slingback décolleté, that is with a semi-bare heel, like article 73060 that gives class and a touch of originality to the look.
The fourth look, instead, is a look to wear for a ceremony or for a special occasion and is composed of a dress and sabot. For example, we can choose a dress with knee-length colored in plain colors in shades of blue or silver or in fantasy print as long as there are not too many colors and combine it with a particular shoe such as Article 10169.
The fifth and last look is a simple but refined look to wear both for a walk in the midtown and for a dinner with friends and is composed of a skirt, tank top and sandal. We can wear a plain-colored white calf-length skirt with a tank top in shades of gold or silver and pair it with a sandal like article 10210, a platform sandal with two-tone silver and gold straps.
Part 1
Part 3