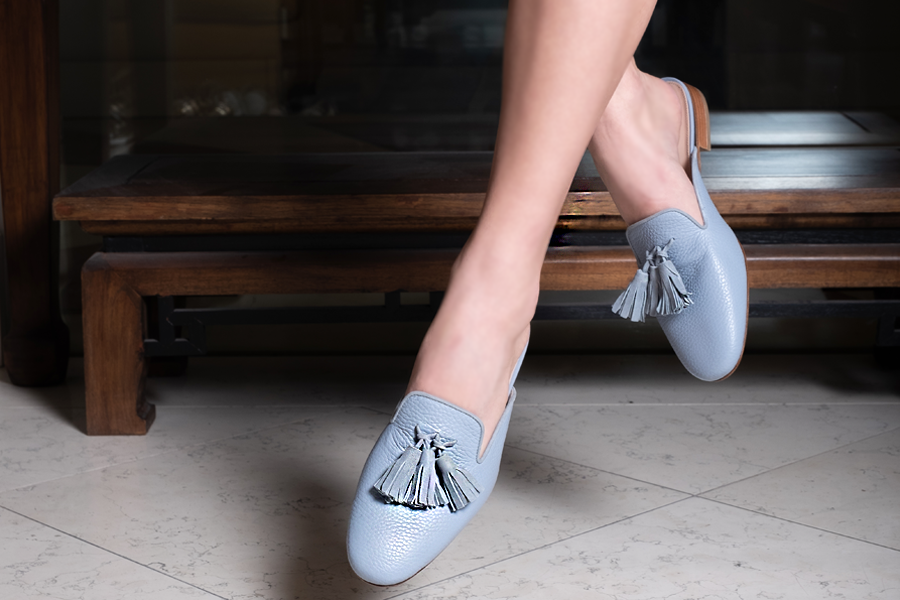 Spring Summer 2019 look ideas Part 1
In the latest articles we have presented the new collection regarding the Spring Summer 2019 season, in this new article we will give you some ideas of look to be made with the footwear present in the Voltan Spring Summer 2019 collection.
Let's start with the first look we thought of, a classic and bon ton look to wear on an important occasion or for an elegant dinner and is composed of a tube dress and décolleté. For example, we can wear a tube dress with a mid-calf length in a solid color, very elegant and classy, ​​combined with a classic stiletto heel as per article 62004 with a simple line but with the particular processing in the front part of the shoe.
The second look we have chosen is a more casual but still elegant and fashionable look and is composed of jeans, a blouse and a moccasin. For example, an ideal look is composed of skinny denim jeans with a plain-colored blouse in dove-gray shades with a moccasin like item 7277, but if we want a more casual and modern look we can opt for a gold-colored blouse that recalls the accessory present in the shoe.
The third look, on the other hand, can be worn either for a dinner or an aperitif in company, or for a special and elegant occasion. It is formed by the combination of a high-waisted pleated skirt, tank top and high-heeled sandal. An example of a look is a high-waisted, black pleated skirt with a plain-colored tank top in a shade of beige and a shoe like item 10229, so, keeping the solid color on the clothing, we highlight the particularity of the sandal.
The fourth and last look is a simple but refined look, to wear during the day for the various commissions, or why not, even for some appointment or business lunch and consists of cigarette pants, top and loafer with an open heel.
For example, we can choose to wear a soft cigarette pants, perhaps in linen, in the shade of beige with a top, or in a solid color of the pastel color of the shoe or with a top in fancy with a white base but with some detail that recalls the shoe color. The optimal footwear for this outfit is article 7275, a loafer with a comfortable open heel but with an elegant line.
Part 2
Part 3