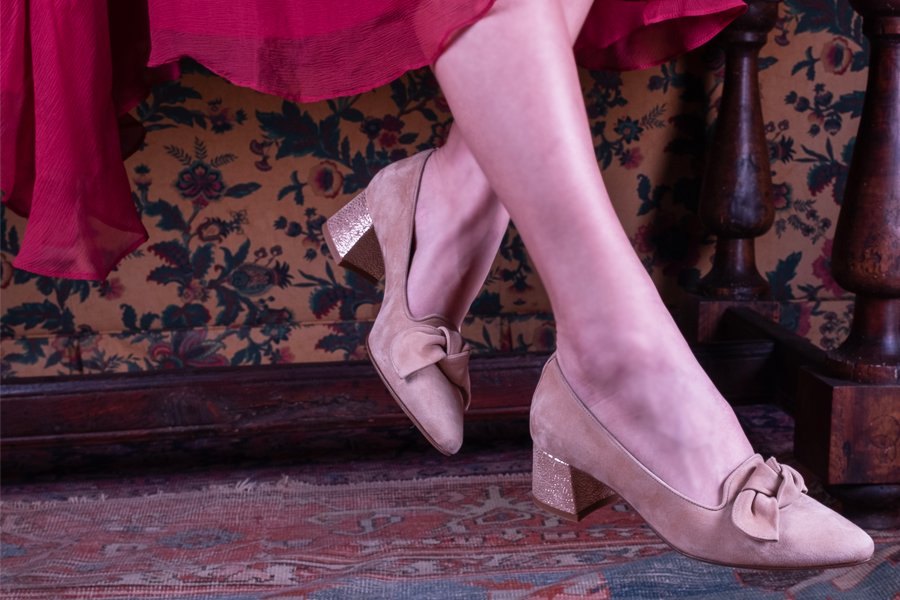 Good manners and footwear
In this article we talk about bon ton in the footwear world.
Even in the world of footwear fashion there are "rules" according to etiquette (or bon ton) to wear the different footwear at best.
Footwear is one of the women's favorite accessories, there are those who simply love to collect them and those who have one for every occasion and every different color.
Even for footwear, however, there are rules to be respected to wear them in the most appropriate way without making mistakes.
First of all, it is necessary to know that the heel for every moment of the day has its own size, sometimes, for example, it is thought that a décolleté with a 12 cm stiletto heel, since it is a shoe considered a passe-partout, can be worn in any situation, but in reality it is not quite so.
During the day, following the rules of bon ton, for commissions or for going to the office, you should wear a shoe with a lower heel, between 5 cm and a maximum of 8 cm.
The 12 cm stiletto heel should be worn only in the evening or for important events such as a wedding or a ceremony.
Also for the office would be adequate wearing décolleté with closed toe and always worn with stocking, even in summer, even if veiled.
The chunky heel, on the other hand, which is very fashionable also for this new season, is only suitable for wearing during the day as it is not as elegant and refined as the classic stiletto heel.
As for open toe shoes, that is with open toe, they are recommended only in spring and summer, except for exceptions, and with obviously a perfect pedicure.
Sandals, instead, are allowed even in winter if worn in the right context such as an elegant dinner with an elegant dress, while they are not recommended for the office, according to etiquette only closed shoes are allowed for the office.
A primary aspect, however, is to wear shoes that are always clean and in perfect condition, without soles, heels or uppers broken or dirty: the care of the shoe is very important also to keep them always in excellent condition.