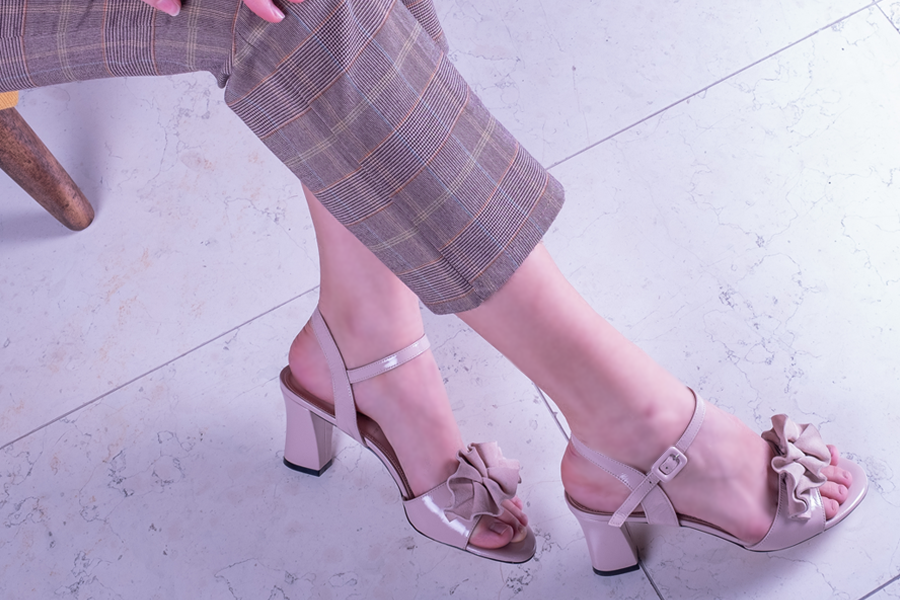 Ceremony look Spring Summer 2019 Part 1
In this new article we will give you some advice to create looks to wear at a ceremony and help you always be fashionable in this period full of weddings, baptisms, communions and confirmations.
The basic rules are actually only two and concern clothing: short dresses for morning ceremonies and long dresses for evening ceremonies.
The first look we thought of is a classic but very elegant look, that is décolleté and sheath dress. For example, we can choose a sheath dress with a black knee-length skirt or, for a more colorful and suitable look for a ceremony, we can dare with a yellow sheath dress combined with a blue high-heeled stiletto like the elegant item 62004 Voltan.
The second look that we recommend is a comfortable and simple look but certainly suitable for a ceremony, we are talking about the combination of jumpsuit, or a suit, and a sandal. We can opt for a plain-colored jumpsuit in shades of beige or in fantasy stamp, always remaining in shades of beige and brown, and combine a sandal with a large heel like the 10221 item by Voltan, enriching the look with some accessories such as clutches and jewelery in colors gold or silver to recall the colors present in the sandal.
The third is a cheeky look but at the same time elegant and fashionable and is composed of a dress with a tulle skirt and heeled sandal. We can choose to wear a two-tone black and beige dress or a broken one like a beige top and black tulle skirt and pair it with a nice wide high-heeled sandal like item 10229 by Voltan, with python print details.
The fourth look is, instead, a graceful look suitable for any ceremony and is formed by the combination of a top, asymmetrical skirt and sandal. An example of a look is a plain top in the nuances of powder pink, a white or black asymmetrical skirt, shorter in front and longer at the back, and a sandal with a large high heel in patent, like Voltan item 70019.
The fifth and final look is a cocktail or evening ceremony look and consists of a long dress and sandal. We can choose to wear a long dress in darker shades such as black or midnight blue perhaps with some decorative detail such as rhinestones or sequins, and combine a sandal with a midi heel in suede like item 24031 by Voltan.
Part 2