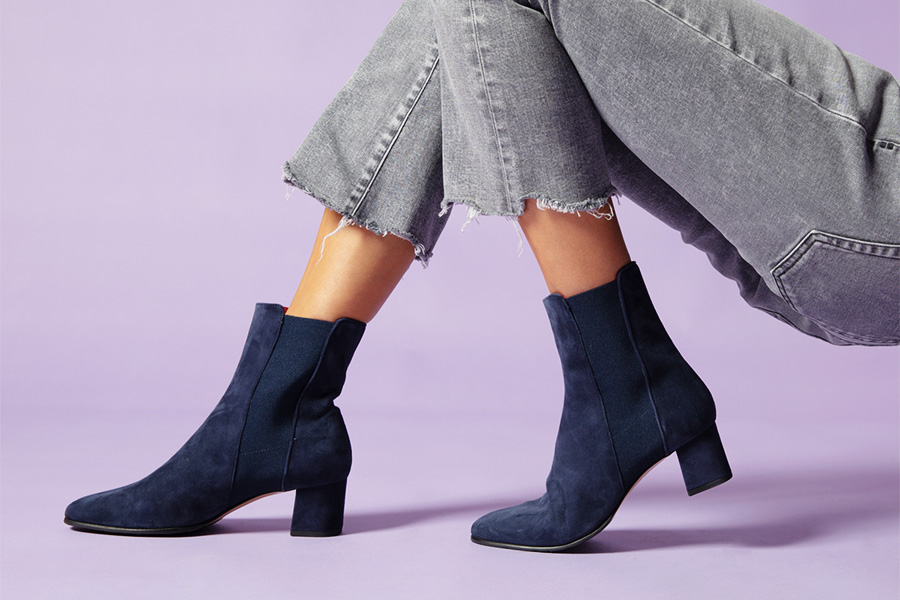 Item S36103
The ankle boot is the trendiest model for winter; a shoe designed not to go unnoticed for its slightly retro style and glam rock appeal.
Our S36103 is a soft suede ankle boot, with side elastics, leather insole, leather sole with non-slip rubber and 50 mm heel.
This item can be found in navy blue suede.
We will now give you some suggestions and ideas on how best to match our S36103 ankle boot!
For those who prefer a simple style, we have come up with jeans, a cardigan and ankle boots. The baggy, 90s-style dad jeans with asymmetrical waistband and light wash, the square cardigan in soft, plain blue yarn, and item S36103 boot in navy blue by Voltan.
A second outfit can be created by wearing trousers, a shirt and ankle boots. The trousers are made of ribbed fabric with darts, in a dark blue colour, the long-sleeved soft shirt in a stone colour, and item S36103 in the navy blue colour version by Voltan.
Finally, we propose an elegant look to be achieved with a dress and ankle boots. The midi-length dress with woven wrap detail and V-neckline, in a solid anthracite grey colour, and item S36103 in the navy blue version by Voltan.