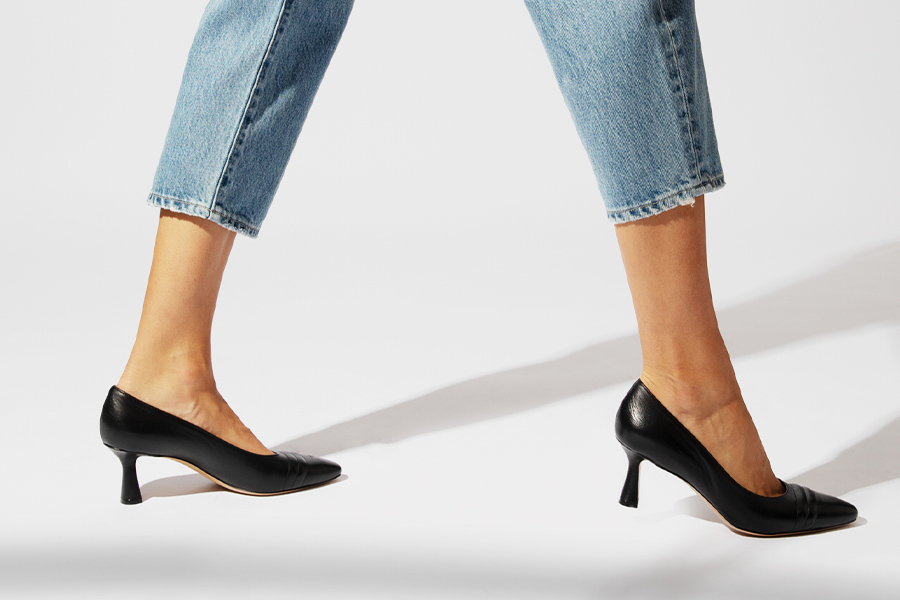 Christmas Looks 2022
The Christmas holidays are just around the corner, and you have surely already planned Christmas Day to spend it with friends and family over good food and company.
Now the question is: what to wear for that special festive day?
We have chosen for you outfits for that day that will make you feel even more beautiful and radiant, leaving everyone speechless!
Let's discover together the four outfits we have in store for you.
The first look we selected for you consists of trousers, a matching blazer, and pumps. The trousers are with wide flared bottoms, in jersey with a multicoloured houndstooth pattern in shades of black and white, the matching blazer is with a slit on the sleeve, and the matte-effect leather pumps with leather insole, leather sole and 65 mm heel, like item LV077 in the black version by Voltan.
The second outfit can be made by wearing a skirt, a leotard, and loafers. The skirt is a long skirt made of metallic copper-coloured yarn on a black background, the bodysuit is long-sleeved with a plain black detail on the front, and the moccasins are made of leather with a mosaic print, leather sole, platinum metal accessory and 30 mm heel, like item 95000 in the black version by Voltan.
Another combination can be made with trousers, a shirt and pumps. The extra wide boyfriend trousers in solid black, the shirt with buttons and front pocket in solid burgundy, and the pumps with suede fringe, leather insole, rubber sole and 30 mm heel, like item 66137 in the burgundy version by Voltan.
As the last proposal, you can wear a dress and pumps. The dress is long and made of black velvet, with a V-shaped underwire, a neckline and a knot on the front; the pumps are made of patent leather, with a leather sole and a 105 mm heel, like item AV715 in the red version by Alexandra Voltan.