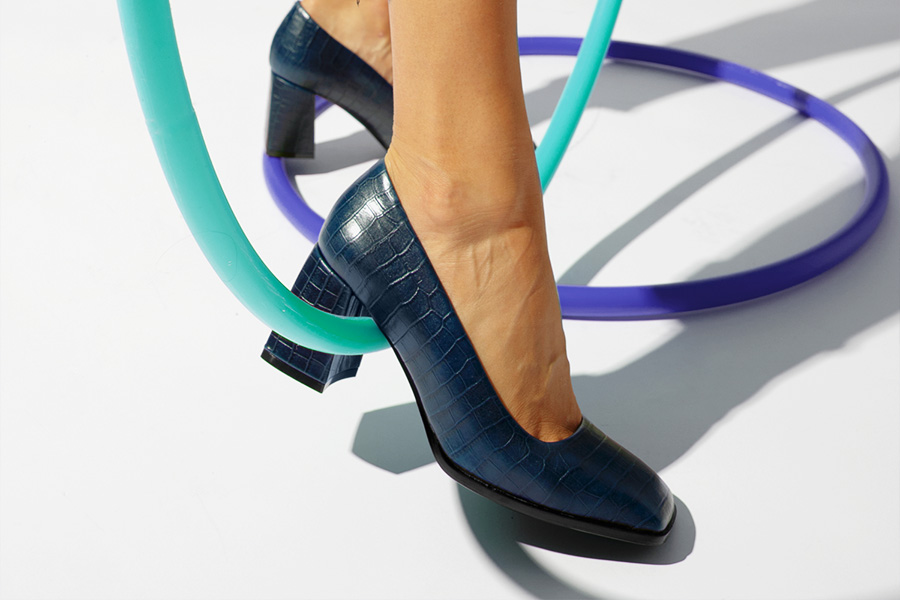 New Year's Eve 2023 look
New Year's Eve is just around the corner and there are so many events to attend, including gala dinners, parties, evenings in the mountains and many other alternatives to celebrate the start of the new year together.
In the last night of the year, everything is allowed as far as clothing is concerned; it is the right time to shine with sparkling and super stylish looks.
What outfits can you wear to shine on New Year's Eve 2023?
Let's find out together!
As a first look, you can create one by wearing a dress and pumps. The medium-length, button-front, flounced and ruffled apron dress with a green and blue floral print, and the coconut-effect leather pumps with leather insole, leather sole and 65 mm heel, like item LV071 in the blue version by Voltan.
As a second alternative, we recommend a dress and ankle boots. The dress is a short unlined dress in black jacquard with padded straps and a collar, while the ankle boots are leather, with a pointed toe and a narrow heel, like item T408 in the black version by Voltan.
The third outfit we recommend is a blazer and trousers suit and pumps. The wide-bottomed, high-waisted dress trousers with a red jersey, the matching multi-pocket blazer with D-ring detail, and the soft Nappa leather pumps with leather soles and 7 cm covered heel, like item 5365 in the beige version by Voltan.
Finally, we suggest a flamboyant combination of a dress and pumps. The short dress with crystals, beads and a lilac feather hem, and the suede pumps with ton sur ton appliqué, leather sole and 90 mm heel, like item AV079 in the black version by Alexandra Voltan.