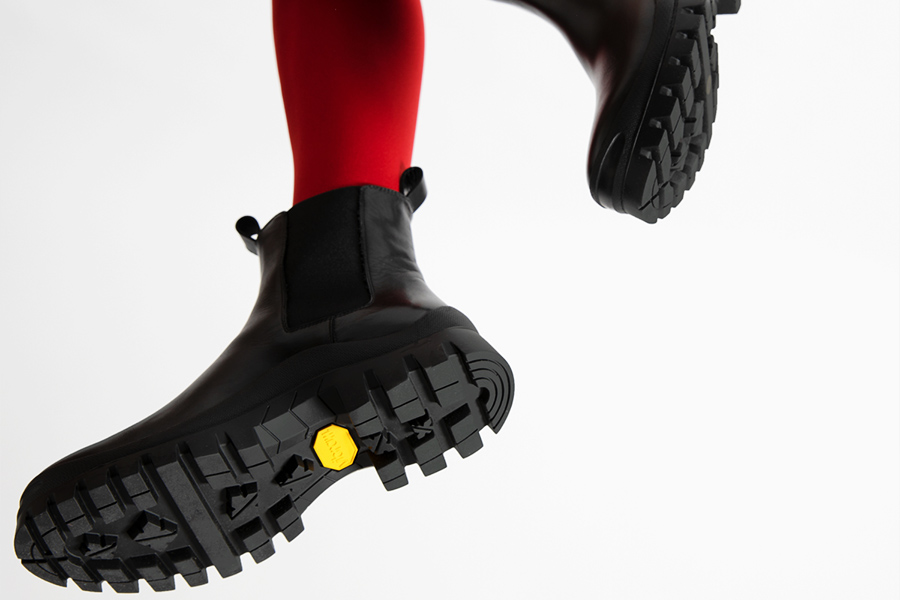 Item V355
V355 is the footwear of excellence for this season: a Chelsea boot in soft leather with VIBRAM sole, elastic side bands and double puller.
This vintage retro style item can be worn with chinos or an elegant skirt; it will always remain an iconic and irresistible model.
This shoe can be found in the black leather version.
We would like to reveal some outfits you can wear with these boots, which are sure to impress with their timeless appeal.
The first outfit we have chosen for you consists of a pair of jeans, a jumper and ankle boots. The jeans are mom fit in blue with fringes on the bottom, the turtleneck jumper is ribbed with an abstract pattern in shades of light and dark blue, and the V355 item in the black version by Voltan.
As a second look, we propose one with a casual style, which you can recreate with a skirt, blouse and ankle boots. The skirt is mid-length in plain black with contrasting pockets and buttons on the front, the blouse in plain white with ruffles, Sangallo lace detail and laces, and finally item V355 in the black version by Voltan.
As the last proposal, we chose an elegant dress with Chelsea ankle boots. The dress is a midi dress with buttons and a knot on the front, long sleeves, rust-coloured with polka dots, and item V355 in the black colour version by Voltan.