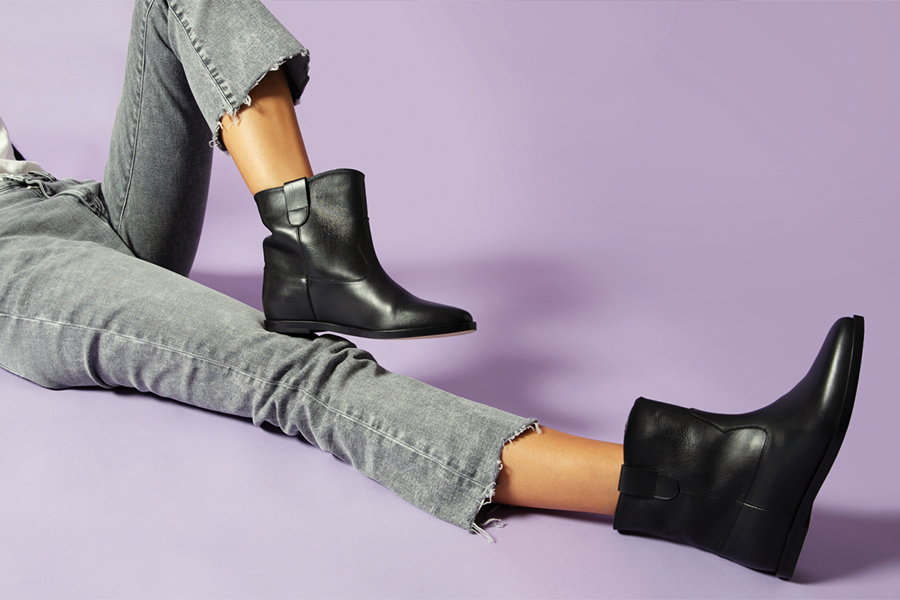 Casual looks November 2022
Those who choose a casual look in their outfits, means that they wear clothes and footwear that are practical, functional and at the same time fashionable.
When we talk about casual outfits, we think about the clothing we can wear daily. The key is in the choice of versatile garments that adapt to all situations.
Sometimes you can get confused about the clothes styles, which is why we want to give you some tips that won't make you go wrong!
We have put together some casual outfit ideas for you to take inspiration from.
The first combination you can show off is a skirt, a top and ankle boots. For example, the mid-length skirt in chocolate brown crocodile-effect synthetic leather, the long-sleeved satin top with plain black ruffle yoke, and the ankle boots in soft nappa leather, with leather insole, leather sole and 10 mm heel, like item V351 in the black version by Voltan.
The second look we have designed for you consists of trousers, a top and loafers. The trousers are a tapered and elegant tailored model in solid mustard colour, the top is long-sleeved, boxy and low-cut with black and camel stripes, and finally, the loafers are made of soft leather, embellished with a tone-on-tone accessory and a 30 mm leather sole, like item LV111 in the black version by Voltan.
Our third proposal can be made with jeans, a blouse and an edgy ankle boot. The jeans are extra wide-bottomed dad jeans in black, the blouse with long sleeves and ruffles, with a striped pattern in shades of brown, beige and black, and the leather ankle boot with fringe, leather-covered buckle, dark brown elastic at the sides, leather insole and rubber sole, like item S7363 in the brown version by Voltan.
Finally, as the last outfit, we suggest one consisting of a jumpsuit and trainers. You can, for example, wear a white jumpsuit with black details, gathered at the waist, with long sleeves and a skirt, and velvet trainers with an antique silver accessory and rubber sole, like item AV649 lion in the lilac version by Alexandra Voltan.