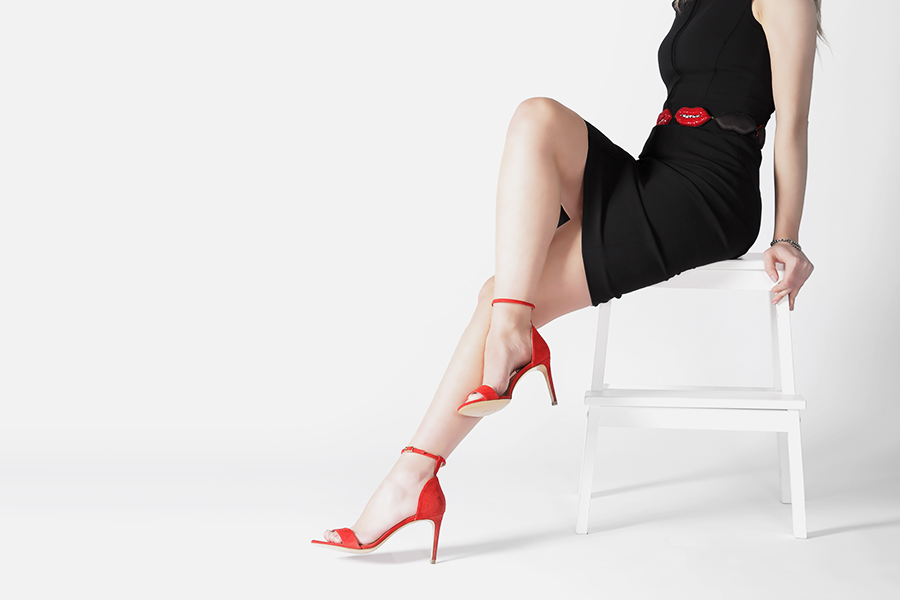 Item V716
Item V716 from Voltan's spring/summer collection is a wonderful sandal with an 85 mm high heel and ankle strap, made of soft suede or soft Nappa leather and leather sole. You can find it available in three colors: geranio-colored suede, azalea-colored suede and white nappa leather.
This shoe can be worn for different occasions; it is suitable for a party, for a dinner, for an aperitif and also to make a day look exclusive.
We help you choose the perfect combinations for Voltan's V716 item!
Below, our selection of ideal outfits for you!
For a simple look, we want to recommend some trousers, a t-shirt and a sandal. For example, you can combine slim tapered trousers in a plain blue jersey, and a basic t-shirt with a floral pattern in shades of blue, red and orange, which incorporates item V716 in the geranio color version by Voltan.
For a more casual style, we propose a combination of a skirt, a blouse and a sandal. For example, a knee-length wrap-style linen skirt in solid anthracite gray, a veil blouse with long puffed sleeves and a solid fuchsia bow on the neck, and finally item V716 in the azalea version by Voltan.
As the last tip, we have an elegant outfit proposal consisting of a dress and sandals. The dress could, for example, be a midi model with thin straps, crossed on the front, pleated and with a solid color belt in forest green, to conclude with item V716 in the white version by Voltan.