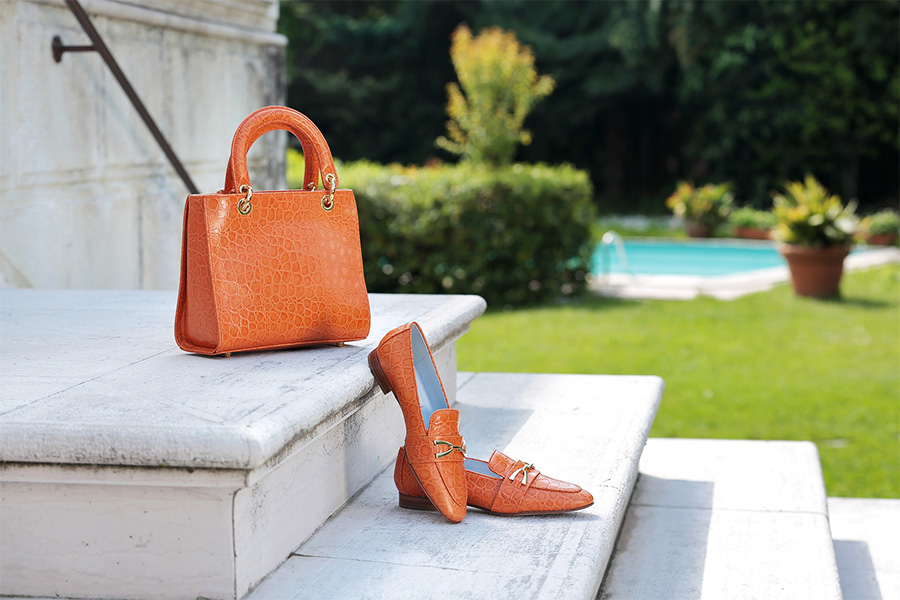 End summer parties look 2022
To celebrate the end of summer in the best way while preparing for the arrival of the colder months, you can participate in one of the many events organized especially for this occasion.
For this type of parties, you can wear the most varied outfits, fun, simple, jaunty, casual, elegant and other more.
In this article, we will accompany you with some tips in choosing the perfect outfit for these events.
As a first look we thought of a skirt, a blouse, and a moccasin. The skirt is a midi model in denim with a slit and in solid color ècru, the blouse on the other hand is elasticized at the waist with peplum bottom and buttons in solid color tobacco, to finish the moccasin, with clamp, one-piece leather sole of 2 cm height, like item LV051 in the orange version by Voltan.
A second proposal consists of trousers, a shirt, and a sabot. For example, the trousers are a plain-colored beige chino model, the shirt is oversized long-sleeved with a white and brown grid print, and a casual-style sabot has a wide band in a crochet design made of soft woven leather, an open square toe, and a wide heel with a height of 6.5 cm, like item LV158 in Voltan's bronze version.
The third look consists of a midi dress and a slingback. The dress we want to offer you is a midi model gathered at the waist with short sleeves in plain black, with a contrasting white lace collar, and the suede slingback with a pointed neckline, elastic back, embellished with a tone-on-tone bow, with a 3 cm structured low heel covered in suede like item Valeria 7372 in the red version by Voltan.
To conclude we recommend a combination consisting of a jumpsuit and a sandal. The jumpsuit is kimono style in solid rust color laced at the waist, the sandal on the other hand is made of soft nappa leather, with bow applied on the front, leather sole, 3 cm high heel, with leather sole, adjustable strap with covered buckle, like item LV025 in the orange version by Voltan.