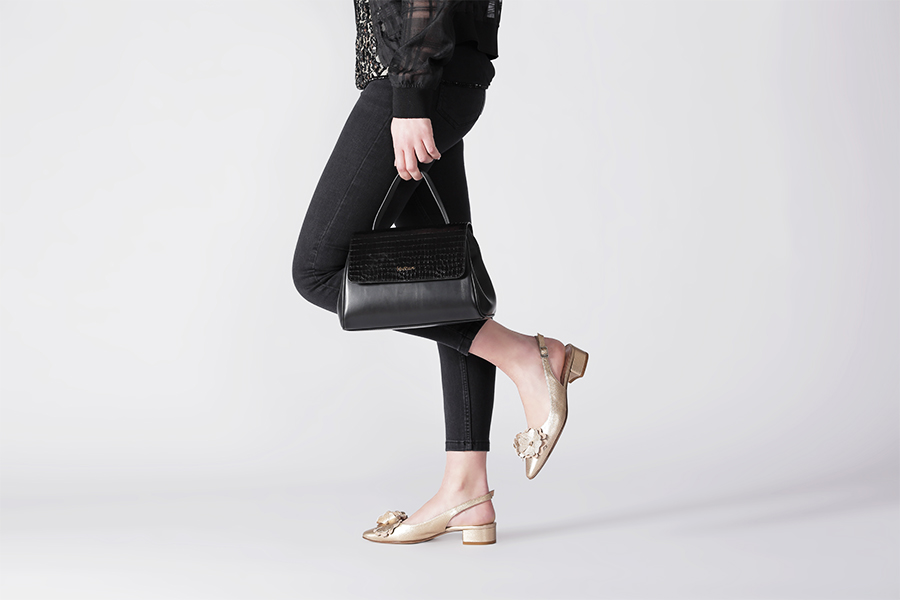 Elegant looks August 2022
Most women like to dress in elegant clothes and shoes, precisely because elegance is synonymous with femininity.
To create a fine outfit, it is possible to range between many types of combinations, but it takes little to exaggerate, go off topic and lose good taste.
Precisely for this reason, we want to help you choose the right combinations for all those occasions when you need or want to show off a classy look.
Here are our proposals chosen especially for you.
The first outfit consists of a skirt, a coordinated blouse and a sandal. The skirt we thought of is a midi sheath model in solid coral color satin, the coordinated blouse has a Bardot neckline and a satin bow on the back, the sandal instead is in soft colored nappa with a low heel covered with 3 cm and adjustable slingback strap with buckle like item 10286 in the yellow version by Voltan.
As a second proposal, we recommend a dress and a high-heeled sandal. The dress we have chosen is a long and pleated model with ruffles on the sleeves in a solid color of bluette color, the sandal instead is in soft nappa, with an ankle strap, leather sole and 8.5 cm high covered heel as item V716 in the white version by Voltan.
The third look consists of trousers, a tank top, a blazer and a sandal. The trousers to which we refer have a wide bottom with front pleats in solid black color, the coordinated blazer of the same color, with a long oversize cut, the green satin tank top with thin straps and to conclude a soft nappa sandal with bow applied on the front, leather sole, 6.5 cm covered heel and adjustable strap with buckle like item LV024 in the green version by Voltan.
As a last look we propose a jumpsuit and a low heel décolleté. The jumpsuit we propose is a sartorial style model tied at the neck with a neckline on the back, in a navy blue pinstripe pattern, and finally a slingback décolleté in soft nappa and flower accessory, adjustable strap and 3 cm heel covered in leather like the Venera 7327 item in the gold-colored version by Voltan.