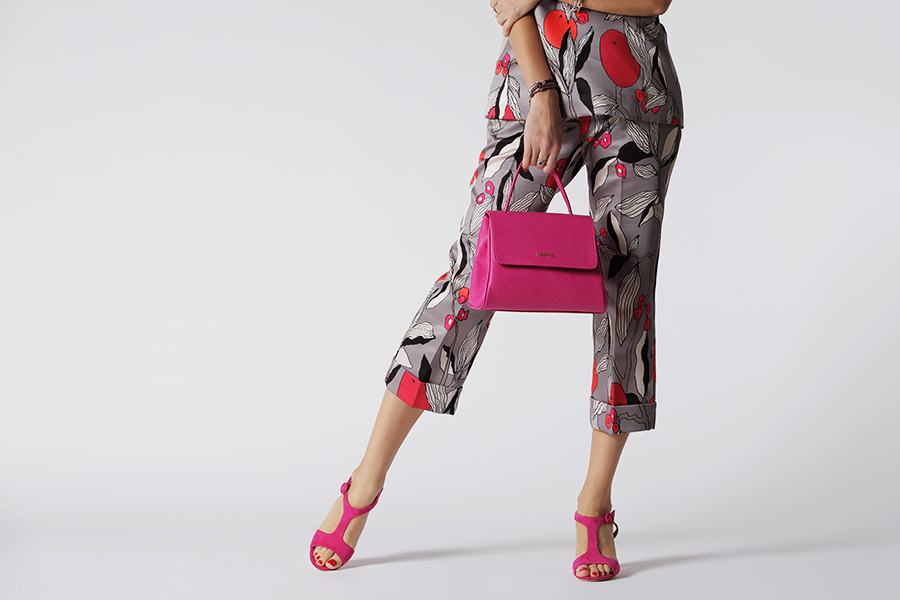 Item 12120
The item 12120 by Voltan, from the new spring-summer 2022 collection, is a comfortable, particular and elegant sandal with a high heel.
We find it available in five different variants: fuchsia suede, platinum glitter fabric, ink blue suede, white leather and finally black leather.
The high-heeled sandal is really essential for the summer season: we can in fact combine it both with a basic and simple look and with a more elegant and formal look suitable for a ceremony.
How can we best match Voltan's article 12120?
Let's see some outfit ideas together in this new article!
For a simple and comfortable look, we can combine the sandal with jeans and top. For example, we can choose fit mom jeans in dark denim, a pink and black striped patterned top and finally match item 12120 in the black version by Voltan.
If, on the other hand, we want to create a more casual outfit, we can combine the sandal with a skirt and a blouse. We can opt for a plain cream-colored, pleated medium-length skirt, a plain fuchsia blouse with short puff sleeves and match item 12120 in the fuchsia version by Voltan.
Finally, if we want to create a more elegant look with a romantic style, we can opt for the combination of jumpsuit and sandal. We can choose to wear a plain white jumpsuit, sleeveless, with a sweetheart neckline like palazzo pants, concluding the outfit with item 12120 in the platinum version by Voltan.