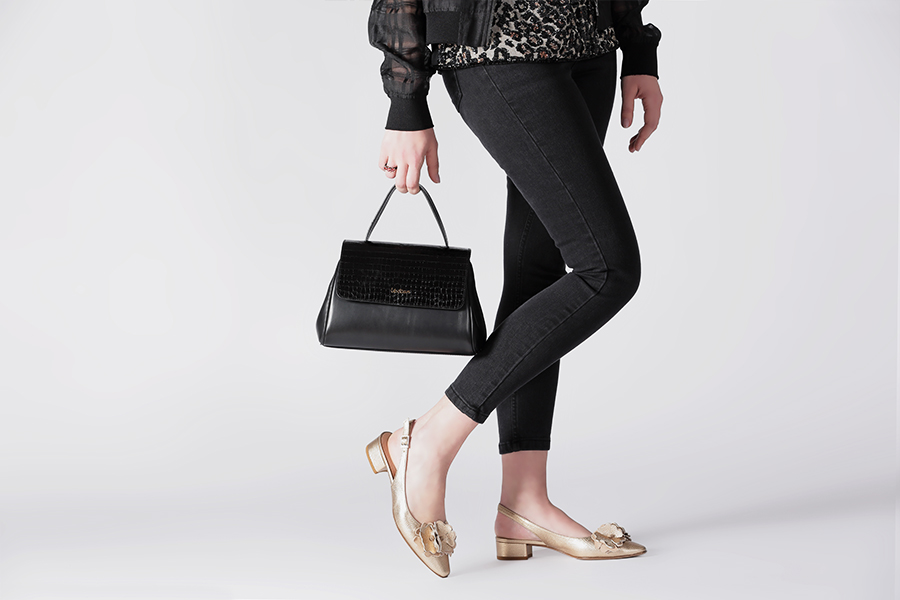 Ceremony looks, June 2022
June is also certainly one of the most chosen months to celebrate various ceremonies, especially weddings and baptisms.
In this new article, we see together some outfit ideas suitable for a ceremony with Voltan shoes.
For the first look we chose a combination consisting of a long dress and high-heeled sandal. It can be said to be one of the classics for a summer ceremony. For example, we can opt for a long dress in solid silver color, with fine straps, a sweetheart neckline and with a belt at the waist with a large bow, and combine it with a high-heeled suede sandal such as item V716 in the geranium version by Voltan.
The second look we have chosen for you is instead formed by palazzo trousers, top and slingbacks with midi heels. An elegant and chic look that we can create by combining together palazzo trousers in plain brown satin, a top tied at the neck with an open back, in a floral pattern with shades of brown, gold and beige, and finally we can conclude the look with a nappa slingback with midi heel like item Venera 7327 in the gold version by Voltan.
The third one we propose is an outfit consisting of a shirt dress and slingback with high heels. A particular outfit but at the same time elegant and fashionable. For example, we can choose to wear a shirt dress in solid fuchsia color, in broderie anglaise, with a medium-length skirt and short puffed sleeves, and combine it with a leather slingback with side heel like item 62020 in the black version by Voltan.
The fourth and last look that we have designed for you, perfect to wear to a ceremony in this month of June, is made up of a jumpsuit and ballerina suit. A comfortable and chic look that we can create by choosing a jumpsuit in a green and gray striped pattern, with lace cigarette trousers, flared sleeves, neckline on the back and bow applied on the shoulders, ending the look with a ballerina in suede with midi heel like item 15283 in the silver version by Voltan.