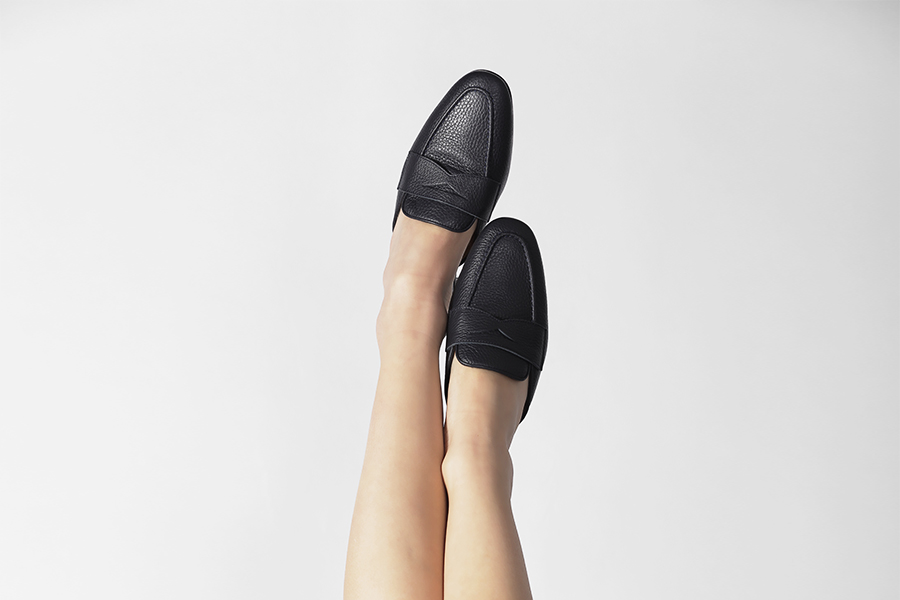 Casual Looks June 2022
Casual looks are among the most versatile outfits, in fact, we can wear them for different occasions: for the office, for an aperitif in the center with friends or for a special dinner.
Finding always new ideas of combinations is never easy, in this new article we will give you some tips to create some casual outfits with Voltan shoes.
Let's start with the first look we have chosen for you, consisting of a midi dress and moccasin. For example, we can opt for a medium-length dress in solid khaki color, with short sleeves with ruffles and a flounced skirt and combine it with a moccasin in glitter fabric with a midi heel such as item 95000 in the tes platinum version by Voltan.
The second outfit we propose is made up of skinny jeans, blouse and sabot. An example? We can choose to wear skinny jeans in light denim, a short-sleeved blouse in a blue and light blue striped pattern and finish the look with a comfortable low-heeled leather sabot like the LV007 item in the navy blue version by
Voltan.
As a third option we recommend a combination created by a voile skirt, a top and a sandal. For a casual outfit we can choose a long floral patterned voile skirt with a white base color and flowers of various colors, a solid color tobacco top that recalls the sole of the shoe, concluding the look with a leather sandal with a low heel. like the article LV157 in the white version of Voltan.
As a last proposal here is a casual look but with a glamorous touch: we can combine together cigarette trousers, shirt, belt and décolleté. To create this outfit, we suggest a solid beige color cigarette trousers, a pearl white satin shirt, a gold-colored belt that highlights the waist and finally a leather décolleté with a midi heel like item 15278 in the white version by Voltan.