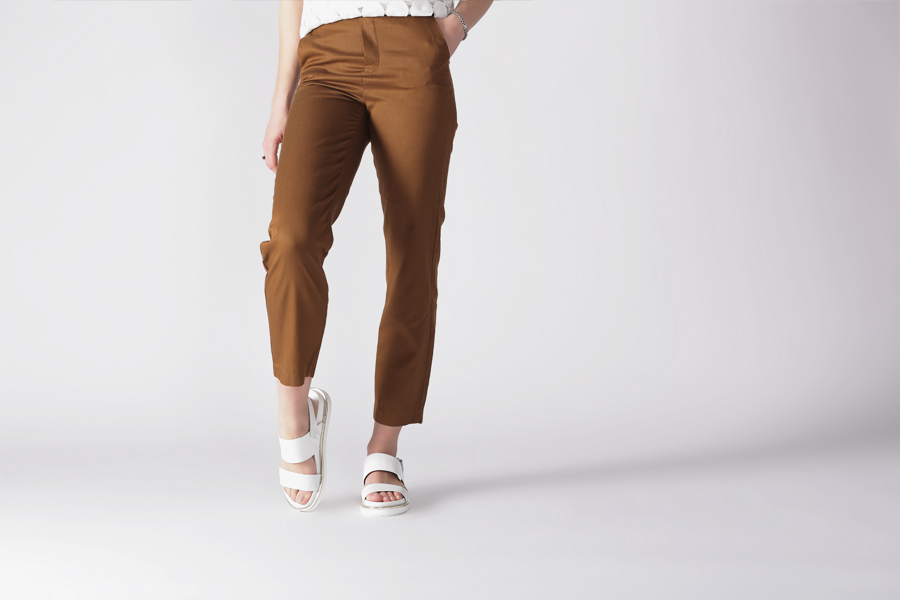 Item 10133
Voltan's item 10133, from the new spring-summer 2022 collection, is a comfortable, sporty and modern sandal, made of soft leather, with a one-piece rubber sole in tone, adjustable slingback strap with buckle and leather insole.
It is available in two different variants: white leather and black leather.
What type of shoe, if not the sandal, is the protagonist of the summer season?
The sandal is essential, we can combine it with both a comfortable look and a more elegant look, with trousers or with a skirt or dress.
Let's find out some outfits to create with Voltan's item 10133!
For a simple and comfortable look we can combine the sandal with jeans, t-shirt and jacket. For example, we can choose jeans in a fit mom version in dark denim, a plain white t-shirt, a jacket in dark denim jeans and finally item 10133 in the white version by Voltan.
For a more casual and chic style look, we can combine the sandal with a jumpsuit suit. We can opt for a jumpsuit in a black and silver striped pattern, with long palazzo trousers, top with lacing behind the neck and an open back, and finally combine the item 10133 in the black version by Voltan.
Finally, if we want to create a more elegant and sophisticated look, we can opt for a look consisting of sandal and dress. We can choose to wear a solid powder pink color dress with a medium-length pleated skirt, sweetheart neckline and short balloon sleeves, concluding the outfit with item 10133 in the white version by Voltan.