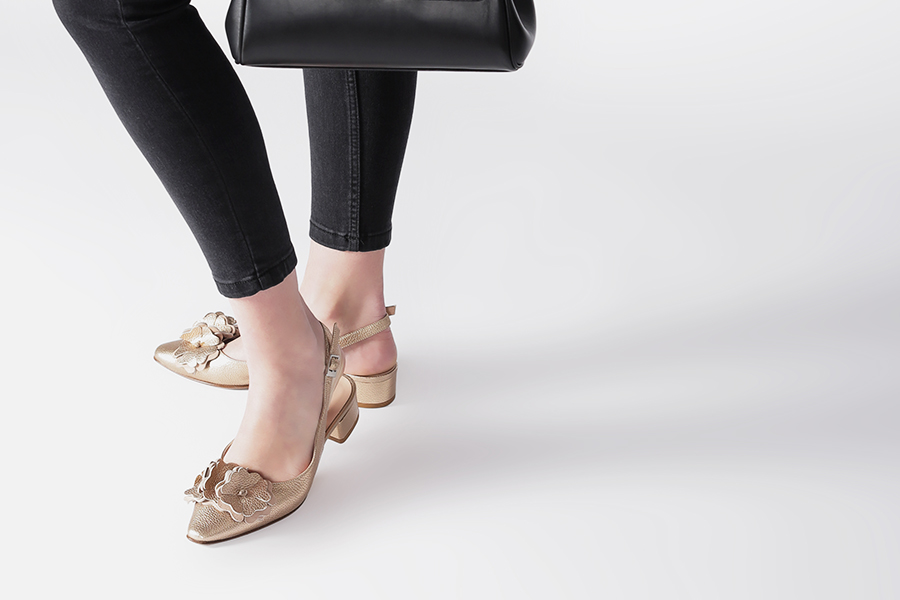 Office Looks, April 2022
New month new outfits to wear!
April has arrived, which looks can we wear in the office?
Let's find out some outfit ideas to wear in the office with Voltan shoes!
Let's start with the first look we have chosen for you, classic, elegant and formal consisting of cigarette trousers, shirt, blazer and décolleté. For example, we can wear plain black cigarette trousers, a classic antique pink plain shirt, a plain black blazer and finally a suede décolleté with midi heel like item 66001 in the pink version by Voltan.
The second look we propose is made up of a pleated skirt, top, jacket and slingback. An example? We can opt for a plain brown medium-length pleated skirt, a top in a brown and gold striped pattern, a short half-sleeve plain beige jacket, ending the look with a nappa leather slingback with midi heel like the item Venera 7327 in the gold version by Voltan.
The third outfit we have designed for you to wear to the office this month is made up of jeans, bodysuits, vests and mules. It is a comfortable and casual look and we can create it by combining light denim skinny jeans, a floral patterned bodysuit with a white base color and colored flowers, a simple light denim vest and finally a leather mule with a low heel like item LV007 in the white version by Voltan.
The fourth and last look that we recommend you wear in this month of April, elegant and formal, is certainly one of the must-haves of elegance, it is the combination of sheath dress and décolleté. For example, we can choose to wear a medium-length sheath dress, in a plain dove gray color with black details, and combine it with a nappa décolleté with a midi heel such as item 47140 in the beige version by Voltan.