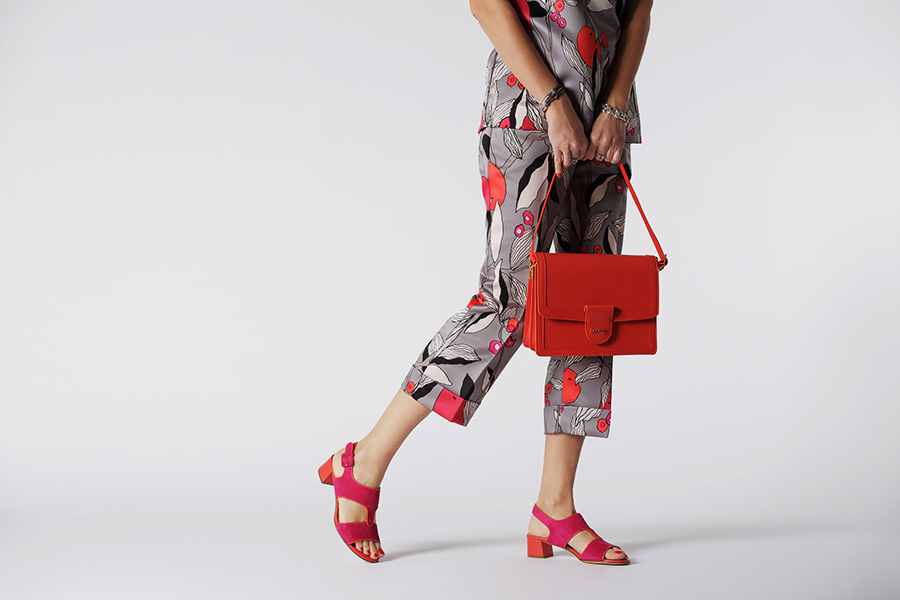 Item LV035 Azalea
Voltan's LV035 item is an elegant, comfortable and colorful sandal with a 50 mm heel, fuchsia suede and red nappa, suede-covered buckle, leather insole and sole.
Sandals are definitely a type of passe pour tout shoe, you can in fact create different looks, from the most comfortable and simple to the most casual and elegant.
What look can we create with Voltan's LV035 Azalea item? Let's see it together!
A simple and comfortable idea could be to combine the LV035 item with trousers, t-shirt and vest. For example, we can opt for plain pink linen-blend trousers, a classic plain white t-shirt, a plain fuchsia sleeveless vest finishing the look with the item LV035 in the fuchsia version by Voltan.
For a more casual look we can combine the sandal with a midi skirt and a blouse. For example, we can wear a medium-length pleated skirt in a plain beige color combining it with a plain red blouse with three-quarter sleeves and a V-neck, ending the look with Voltan's LV035 sandal in the fuchsia version.
If we want to wear the sandal with a more elegant and romantic look we can instead combine it with a jumpsuit suit. For example, we can opt for a modern and elegant jumpsuit in red and white striped pattern with cross neckline and long veil sleeves with palazzo trousers, concluding the look with the LV035 item in the fuchsia version by Voltan.