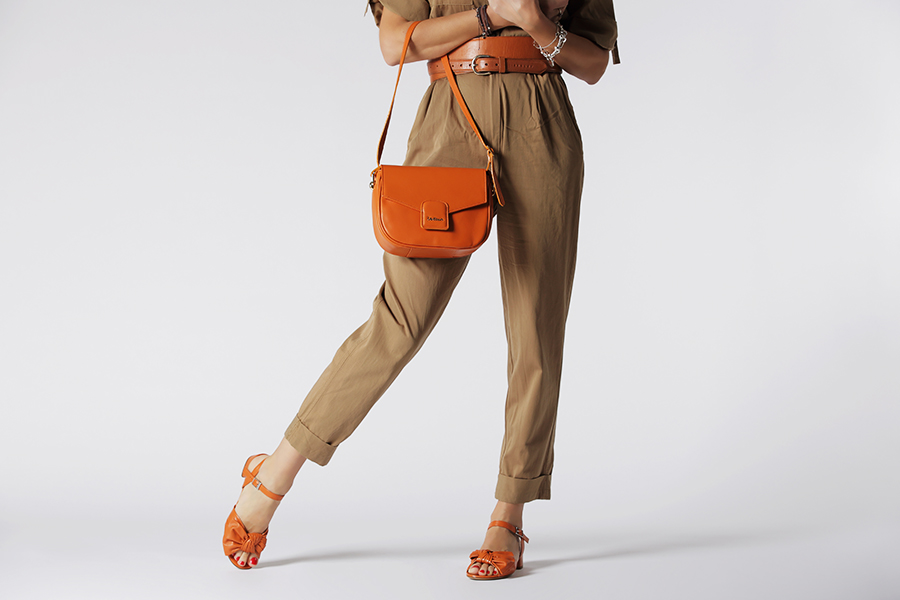 Elegant Looks May 2021
Do you need some elegant looks to wear in May?
In this new article, we will see together some ideas to wear in this new month.
The first look we have chosen for you is composed of a midi dress and décolleté. For example, we can opt for a simple dress with medium length skirt in solid color in rust color with long sleeves and waist belt in the same color and material of the dress, combining it with an elegant décolleté such as item 75006 in the beige version by Voltan.
The second that we propose is an elegant look made up of cigarette trousers, shirt and sandal with midi heel. We can choose to wear solid beige cigarette trousers, a beige and orange striped patterned shirt with ruffles and a wide lace collar and finally a sandal with midi heel like item LV025 in the orange version by Voltan.
The third elegant look we have designed for you is a jumpsuit and slingback suit. An example? We can wear a patterned jumpsuit with a white base color and black polka dots, with special long batwing sleeves and combine it with an elegant and particular slingback with midi heel such as item 7327 in the nude version by Voltan.
The fourth and last elegant look that we recommend you create this month is made up of a longuette skirt, blouse and high-heeled sandal. For example, we can combine a longuette skirt in solid beige color with side slit with a solid color blouse in powder pink with gathered bodice and balloon sleeves, concluding the look with an elegant high-heeled sandal like item 70004 in the white version by Voltan.