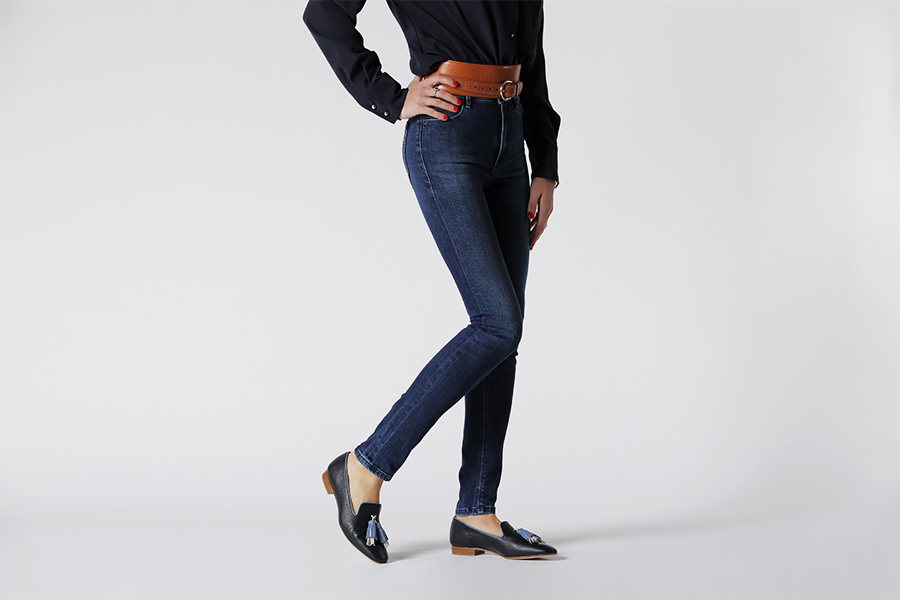 Look with Moccasins May 2021
Moccasins are a timeless and seasonless type of footwear.
They are a real must for any season, but how can we create perfect looks to combine with moccasins in May?
Let's see some ideas together!
The first look we have chosen for you is composed of jeans, blouse and moccasins. For example, we can choose to wear a fit-mom version of jeans in denim, a blouse with a Bardot neckline in a blue and white striped pattern, and finally a comfortable and elegant moccasin like item LV012 in the navy blue version by Voltan.
The second look that we propose is made up of palazzo trousers, shirt, and moccasins. A more elegant and formal look that we can create by combining together palazzo trousers in plain beige linen, a classic and elegant solid khaki green color shirt in and an elegant moccasin like item LV062 in the brown version by Voltan.
The third look we have designed for you is composed of a denim midi skirt, top, vest and moccasins. A modern but casual look, we can for example opt for a medium length denim skirt with buttons on the front, a plain top in solid powder pink color with fine straps, a long solid color vest in blue, and finally a moccasin like item 72141 in the pink version by Voltan.
The fourth and final look that we recommend you create this month is made up of a midi dress and moccasins. Wearing moccasins with a suit can be a good alternative to the usual footwear, for example, we can choose a medium length dress in floral pattern with a white base and red flowers, with a Bardot neckline and short puff sleeves, and combine it with a moccasin like item 72132 in the red version by Voltan.