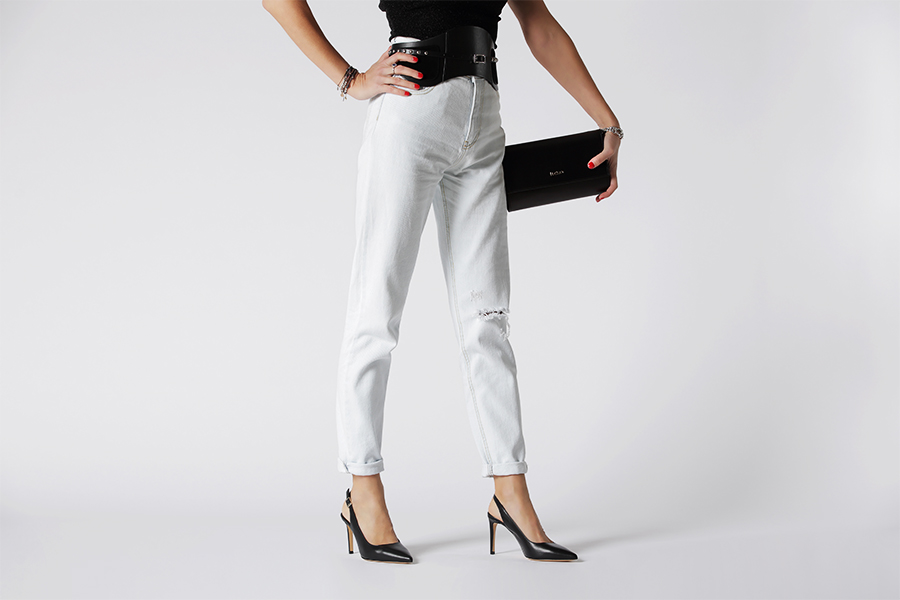 Item 62020
Voltan's item 62020 is an elegant and refined slingback décolleté, that is, with a semi-exposed heel, in leather with 90 mm heel and leather sole.
We can find it in different variants: in platinum-colored leather, in silver-colored leather, in black-colored leather, and in antique pink-colored leather.
The pumps are refined and elegant and give a touch of style even to the most basic and simple look.
How can we best match item 62020?
If we want to wear the décolleté with a comfortable and simple look, opt for a look made up of jeans and t-shirt. For example, we can choose fit mom jeans in denim and a simple striped patterned t-shirt in black and red, concluding the look with the 62020 item in the black version of Voltan.
For a more casual look, we can combine the décolleté with a jumpsuit. For example, we can wear a solid green color jumpsuit with sleeveless palazzo trousers, with a belt at the waist, combining it with item 62020 in the antique pink version by Voltan.
If we want a more elegant and sophisticated look, we can opt for the combination of décolleté and dress. For example, we can choose a mermaid dress with a neckline on the back, in solid black color with sequin details, finishing the look with the décolleté choosing between item 62020 in the platinum version or item 62020 in the silver version by Voltan.