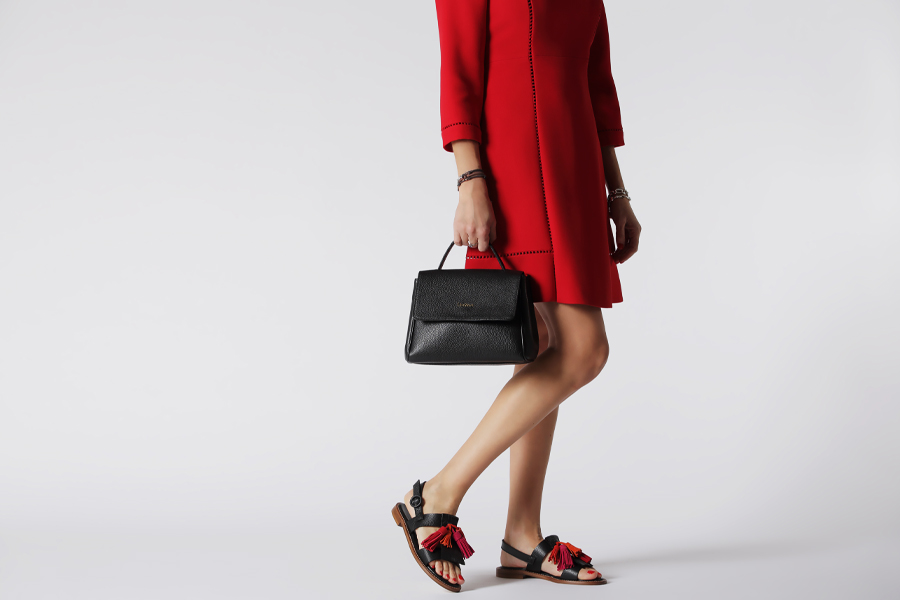 Looks with sandals June 2021
What look can we create with sandals?
In this new article we see together some look ideas to wear with sandals in this month of June.
The first one we have designed for you is composed of a skirt, top and low-heeled sandal. For example, we can choose a long solid color brown skirt with flounces, a solid teal color top in broderie Anglaise lace with short puffed sleeves and finish the look with a particular low-heeled sandal like item LV049 by Voltan in the aquamarine version.
The second look that we propose, casual and comfortable but trendy, is made up of jeans, blouse and sandal. We can opt for denim palazzo jeans, a simple blouse in solid orange color with three-quarter sleeves and flared bottom and finally combine it with a comfortable and chic sandal with rubber sole such as item 10133 in the black version by Voltan.
The third one we have chosen for you is a look with a romantic and elegant style and consists of a medium-length shirt dress and low-heeled sandal. We can choose to wear a medium-length shirt dress in a floral pattern with black base color and red flowers with a belt of the same pattern at the waist and combine it with a romantic and comfortable sandal with a low heel like item LV044 in the black version by Voltan.
The fourth and last look that we advise you to create with sandals in this new summer month is made up of cigarette trousers, shirt and high-heeled sandal. An elegant and formal look that we can create by combining together plain black cigarette trousers, a classic beige plain silk shirt and finally an elegant high-heeled sandal like item 70019 in the taupe version of Voltan.