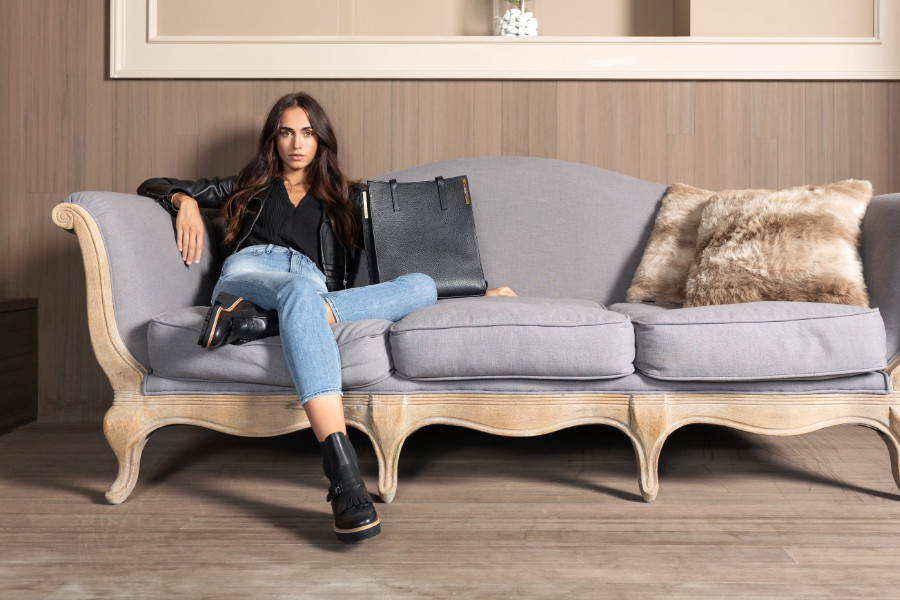 Item S7363
Voltan's item S7363 is a modern and particular ankle boot in leather with matching stretch, 55 mm heel and rubber sole.
It is available in two variants: in the black leather version and in the cognac leather version.
For this season, ankle boots are a real must, worn with simple, casual or more elegant looks, they give everything a touch of fashion.
For a simple and comfortable look, we can combine the S7363 item with jeans, top and cardigan. For example, we can choose classic and simple skinny denim jeans, a solid black color top and a maxi-cardigan in woven wool in a solid lilac color and finally item S7363 in black version by Voltan.
For a casual look we can combine the ankle boot with culottes and blouse trousers. We can opt for camel and brown striped patterned culottes trousers and combine it with a particular solid beige color blouse with maxi-bow in the neck part, concluding the look with the Voltan S7363 ankle boot in cognac version.
For a more formal and elegant but always fashionable look, we can choose instead to combine the S7363 item with a dress. For example, we can opt for a floral-patterned dress with a black base and colored flowers with a medium-length full skirt and puffed veil sleeves, completing the look with the S7363 item in black version by Voltan.