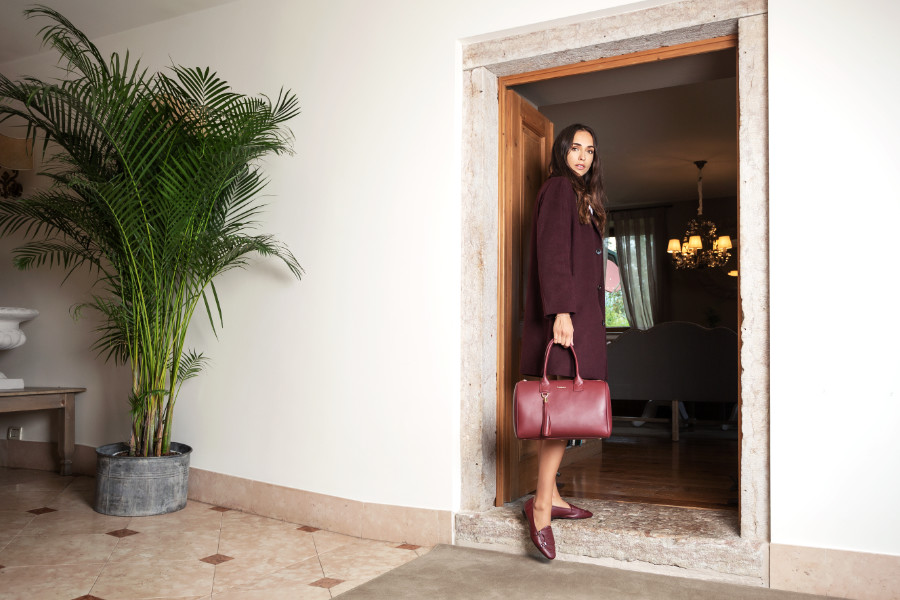 Winter Ceremony Looks, 2021
There is no season for ceremonies, many choose to celebrate their own even in winter.
But which look can we wear to a winter ceremony?
In this new article we will see together some ideas suitable for a winter ceremony wearing Voltan's shoes.
The first look we have chosen for you is composed of a kimono dress and high-heeled décolleté. For example, we can opt for a kimono-style silk dress in solid red color, with a medium-length skirt, batwing sleeves and a belt at the waist in the same fabric and color as the dress, combining a décolleté with a high heel such as item 62005 in black version by Voltan.
The second look we propose is instead made up of a suit of trousers, blazer and moccasin. An elegant and characterful look that we can create by combining a suit of cigarette trousers and blazer in coordinated with silver sequins and collar in contrasting satin in solid burgundy color, completing the look with an elegant moccasin like item 72138 in burgundy version by Voltan.
The third look we have designed for you is composed of  long dress and ballerinas. For example, we can opt for a long dress in solid dark green color, with a draped skirt, with a gathered bodice and a particular V-neckline with crossed closure on the back and finally combine it with an elegant ballerina like item 15288 in black version by Voltan.
The fourth and last look that we recommend wearing at a winter ceremony is made up of a jumpsuit suit with a trouser skirt and décolleté with a midi heel. We can choose to wear a solid light blue colored jumpsuit with a palazzo trouser skirt and squared neckline with belt at the waist and combine it with a décolleté with midi heel such Voltan's item 47140 in navy blue version.