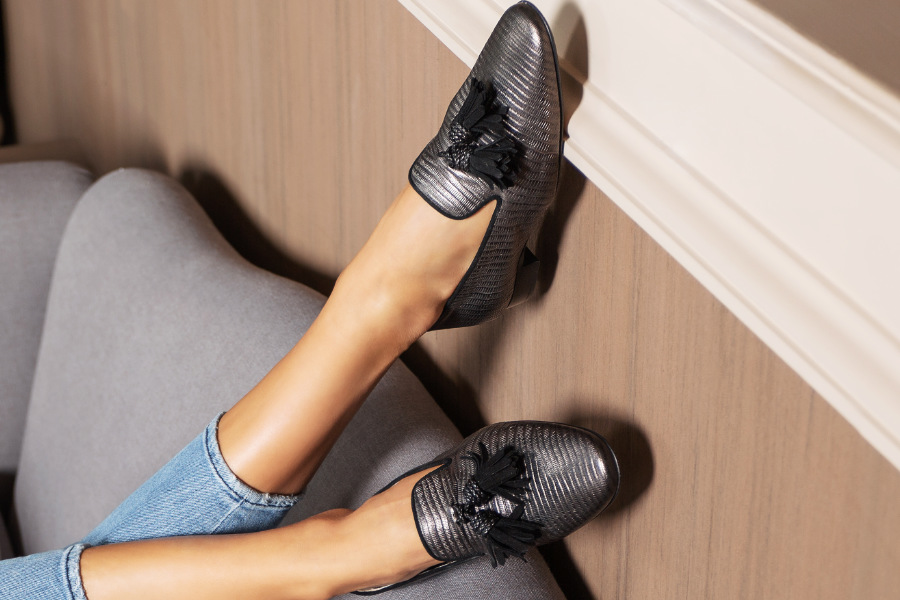 Winter 2021 casual Looks
Which casual looks can we create this winter 2021?
In this new article we see together some perfect casual looks to wear in this season.
The first look we chose consists of fit mom jeans, shirt, cardigan and moccasin. For example, we can choose to wear denim fit mom jeans with a classic plain white shirt and a wool cardigan in solid black color, finishing the look with a moccasin like item 72148 in black varane version by Voltan.
The second look that we propose is instead formed by the combination of dress and ballerina. A look with a romantic and elegant style that we can create by combining a medium length gathered floral patterned dress with a brown base and light blue flowers, with a square neckline and puffed sleeves, and a ballerina like item 15288 in dark brown version by Voltan.
The third one we have designed for you is a casual look consisting of cigarette trousers, blouse and camperos. For example, we can decide to wear a classic solid black color cigarette trousers, a solid black color blouse with a solid white color wide collar and finally conclude the look with a camperos like item S110002 in taupe version by Voltan.
The fourth and final look that we recommend you create is made up of a skirt, sweater and blue. It is a comfortable but at the same time casual look; for example, we can opt for a wide full skirt in a solid beige color and combine it with a warm wool sweater in a solid blue color and finally wear a ballerina like item 15288 in navy-blue version by Voltan.