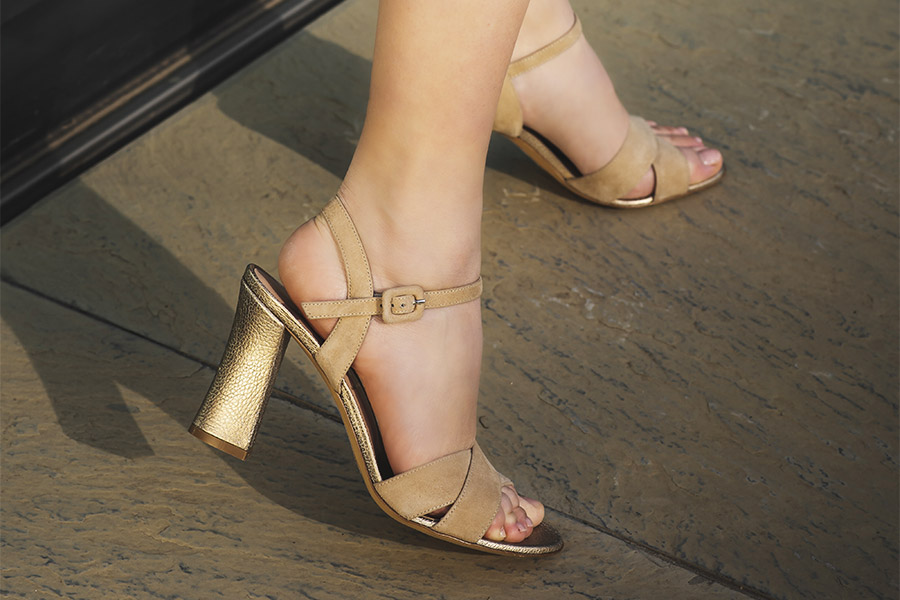 Look with sandals, September 2020
Even if summer is now over, sandals should not be put away waiting for the next summer season; in fact, sandals can be worn both in the intermediate seasons, and in some cases even with winter looks.
In this new article we will see together some looks suitable for this period combined with Voltan sandals.
The first look we have chosen for you is made up of trousers, top, jacket and sandal. For example, we can choose a classic black cigarette trouser, a simple peach-colored plain top, a plain black jacket and finally a sandal such as item 10132 cognac version by Voltan.
The second that we propose is instead an elegant but not too much, comfortable and romantic look, consisting of a shirt dress and sandal. We can choose to combine a plain white shirt dress with medium length skirt, long sleeves and leather belt at the waist, with an elegant and comfortable sandal such as item 12120 in the fuchsia version by Voltan.
The third look we have designed for you, casual and informal, we can wear it for an aperitif with friends or an informal dinner and is made up of jeans, blouse and sandal. For example, we can wear skinny jeans in denim combined with a blue and gold striped cotton blouse, and finally a sandal like the item 70004 beige and platinum version of Voltan.
The fourth and last look that we recommend is composed of skirt, top and sandal. For example, we can choose a medium-length pleated skirt in plain lilac color, a plain white top with puffed sleeves, and finally a sandal like item 10197 gray version by Voltan.