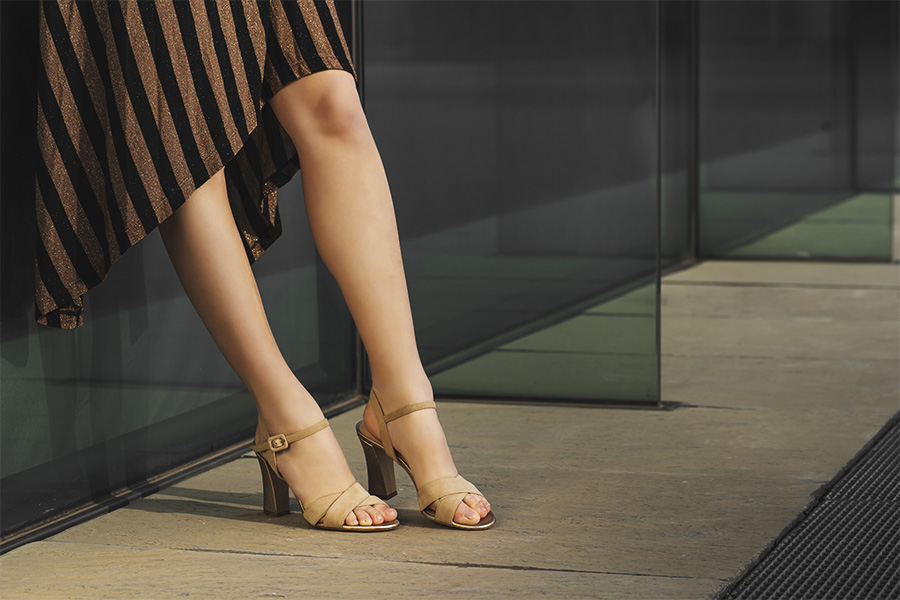 Item 70004
Voltan's item 70004 is an elegant and comfortable high heel sandal, with intertwined bands at the front of the shoe and with a buckle covered in leather of the same color as the material of the entire shoe.
Voltan's item 70004 is available in various versions: in textured leather in cognac or white, in black suede and inserts in black textured leather, and finally in the version in beige suede with inserts in platinum textured leather.
The sandal, in its elegance, is easily combined with different looks, from the simplest to the most particular and elegant. For example, we can combine the black version sandal with a simple look made up of a sage-colored linen cigarette trousers and a black sleeveless blouse in plain color.
For a more formal look, we can combine item 70004 in cognac version with a classic medium-length sheath dress in plain blue.
If, on the other hand, we want to wear the sandal with a more particular and elegant look, suitable for a ceremony or an important event, we can choose to wear a dress with a long skirt and neckline on the back, and combine it with Voltan's item 70004 white or beige and platinum version.