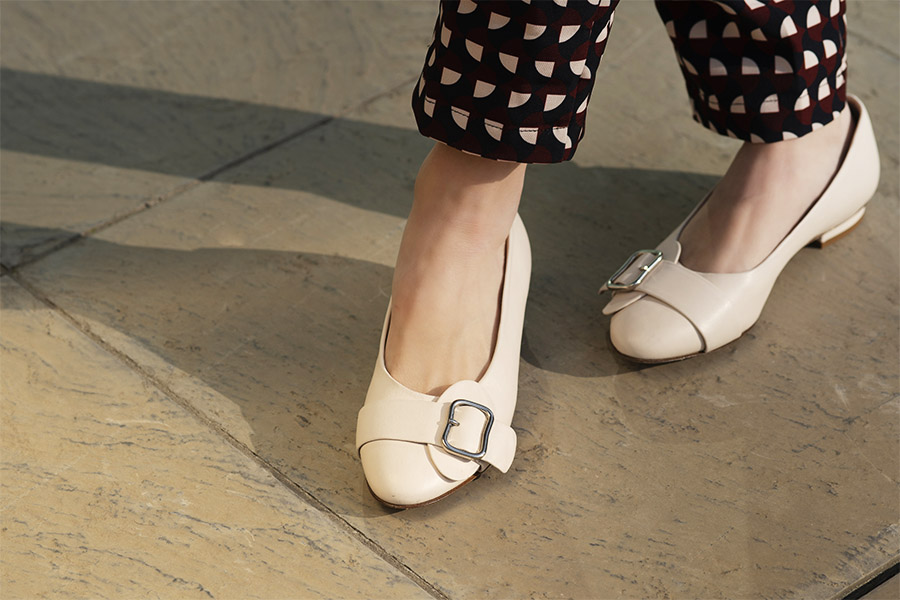 Late 2020 summer party look
Summer has come to an end, and there are those who prefer to say goodbye by organizing a nice late summer party! What are the most suitable looks?
In this new article, we see together some looks suitable for a late summer party.
The first one we have chosen for you is composed of a dress and a high-heeled sandal. For example, we can choose a short dress in blue sequins, with lacing at the waist and long puffed sleeves, and match it with a blue leather sandal with a high heel such as the item 10132 by Voltan.
The second look we propose is made up of a jumpsuit suit and low sandal. We can opt for a comfortable and casual jumpsuit suit in a solid color in military green with culottes-style trousers, with V-neckline and short puffed sleeves, combining it with a low-heeled sandal in white leather, like item 10246 by Voltan.
The third one we have designed for you is a romantic and sophisticated look that we can create by combining a dress and a décolleté. We can choose a long dress in a polka dot pattern with a white base and powder pink polka dots, with flounces and knotted straps, and combine it with a décolleté in a slingback version with a high heel, in leather and in antique pink, like item 62020 by Voltan.
The fourth and last look that we recommend you wear is composed of a skirt, leotard and ballerina. For example, we can choose a medium-length camel-colored tulle skirt, a short-sleeved body with a square neckline and curl on the front in solid gold color, and finally a platinum-colored leather ballerina, like item 15275 by Voltan.