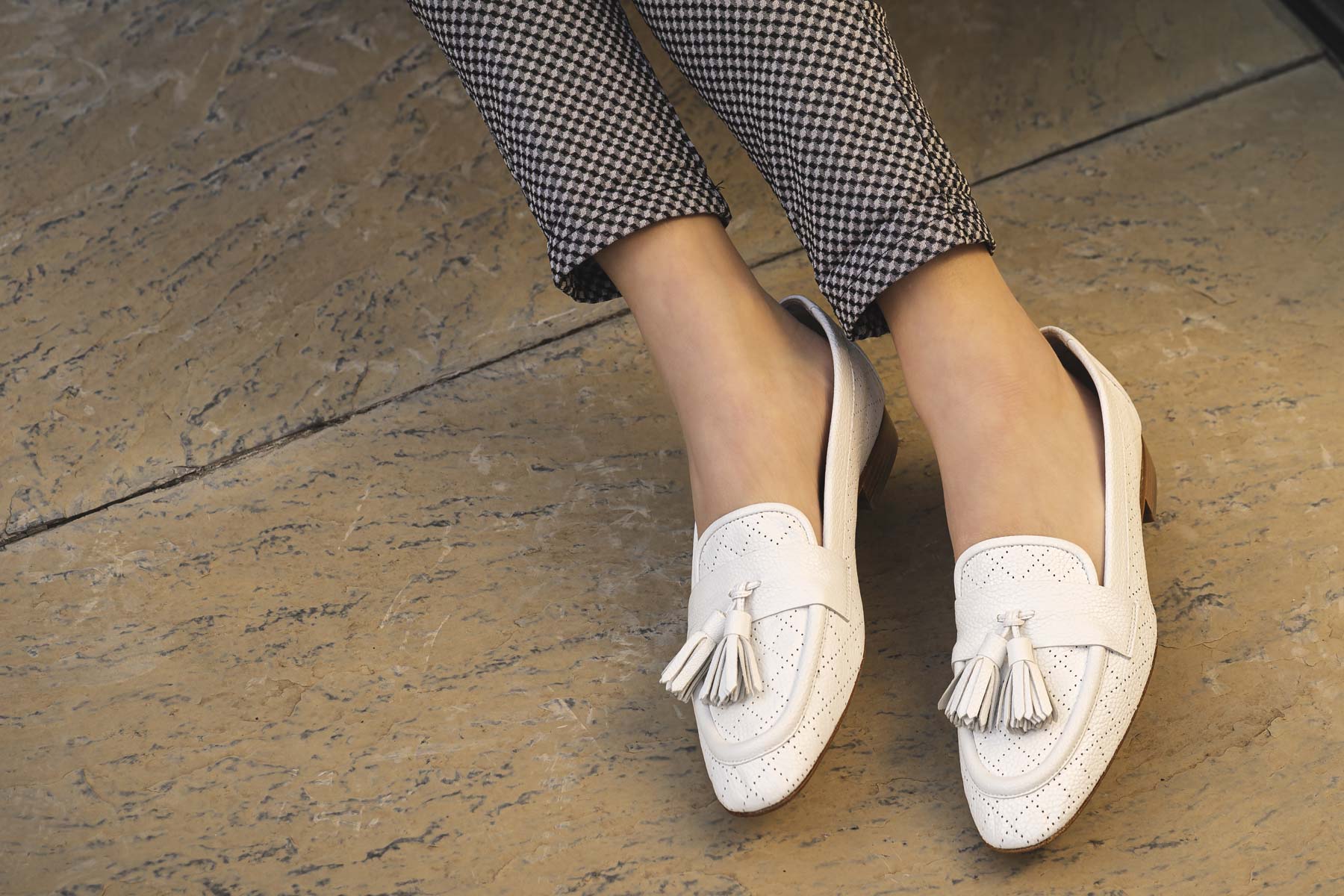 Item 72132
The item 72132 by Voltan is an elegant moccasin or loafer.
It is an elegant and particular perforated moccasin or loafer in leather with tassels and leather sole, available in two different shades: in white and in platinum.
The item 72132 is therefore an elegant, particular, chic but at the same comfortable moccasin that goes well with different looks, we can wear it either with a formal dress or with a more casual outfit.
For example, we can combine the platinum moccasin with a casual look consisting of a solid blue full skirt and a simple sleeveless top in lightblue color.
For a more formal look we can instead choose to combine the item 72132 by Voltan in the white version with classic palazzo trousers in linen, in gray and white striped pattern and a classic plain sleeveless shirt in anthracite color with buttons in the front.
If, on the other hand, we want to wear the moccasin with an elegant and particular look, we can create a look consisting of a dress with pleated tulle skirt and bodice with sweetheart neckline in violet, purple and dark blue colors and choose between the moccasin in the white color version or platinum color version.