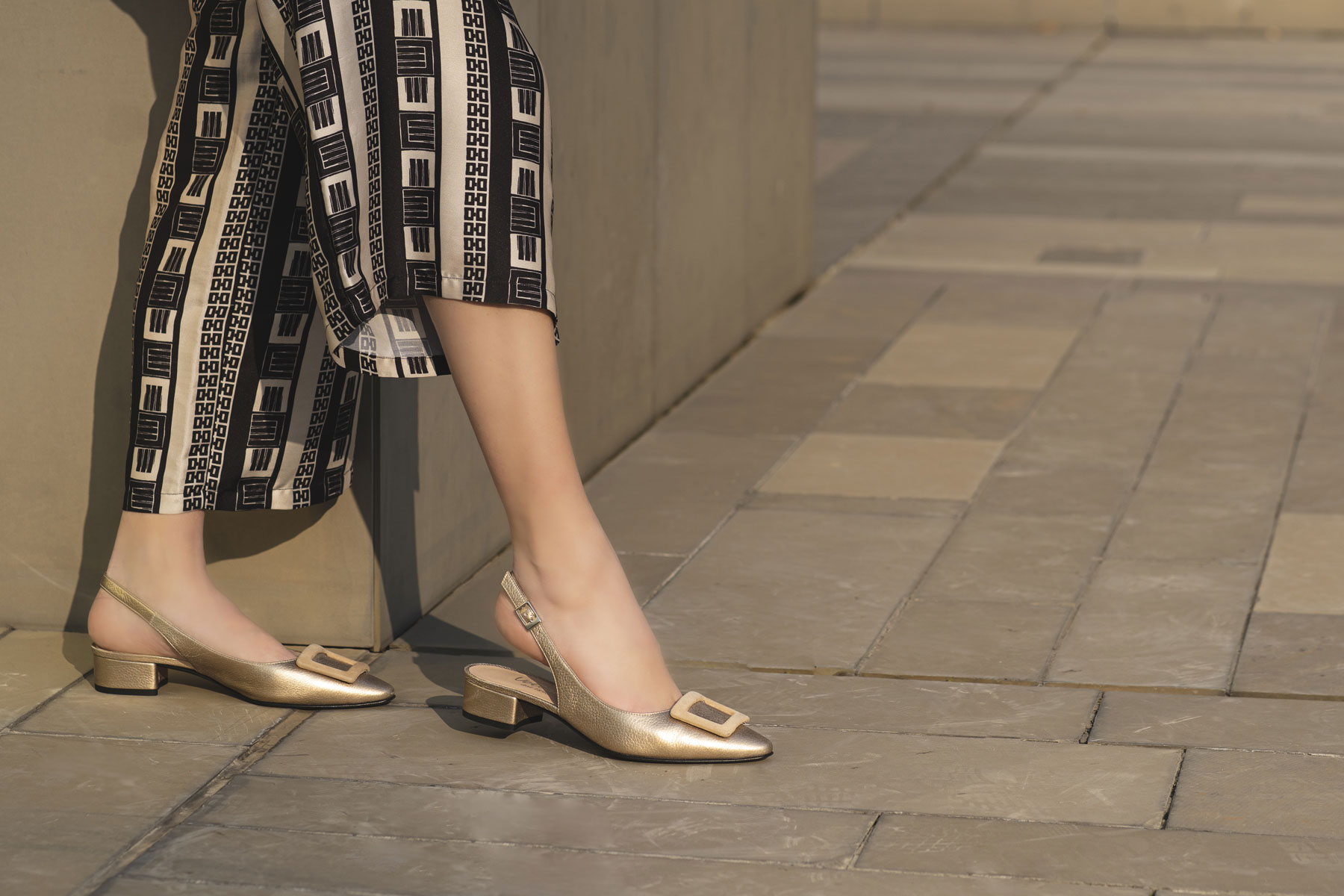 Back to the office look Summer 2020
For almost everyone, the time has come to go back to work after the summer holidays, why not wear new looks to cheer up this new start of work?
In this new article we see together some looks suitable for returning to the office.
The first look we have chosen for you is made up of jeans, top, blazer and décolleté. We can choose to wear skinny denim jeans, a plain white top, a classic dark blue blazer and finally complete the look with a décolleté in the slingback version with midi heel like the item 7327 navy blue color by Voltan.
The second look we propose is an elegant look made up of longuette, shirt and décolleté. For example, we can decide to combine a medium length longuette in solid dark blue color with a particular shirt in solid white color with ruffles in the part of the sleeves and finally a décolleté with midi heel and perforated leather like the item 66060 navy blue color by Voltan.
The third look we have designed for you is instead composed of a classic sheath dress and décolleté. A classic but always up-to-date and trendy look that we can recreate by combining a classic mid-length sheath dress in a solid kiwi color, with a medium-heeled décolleté like the item 62016 in the powder version by Voltan.
The fourth, and last, look that we recommend you wear when you return to the office is created by the combination of linen trousers, shirt and sabot. For example, we can opt for beige and brown striped patterned linen palazzo trousers combined with a beige sleeveless shirt with buttons on the front and finally a sabot with low heel and open toe like the item 10283 in leather color by Voltan.