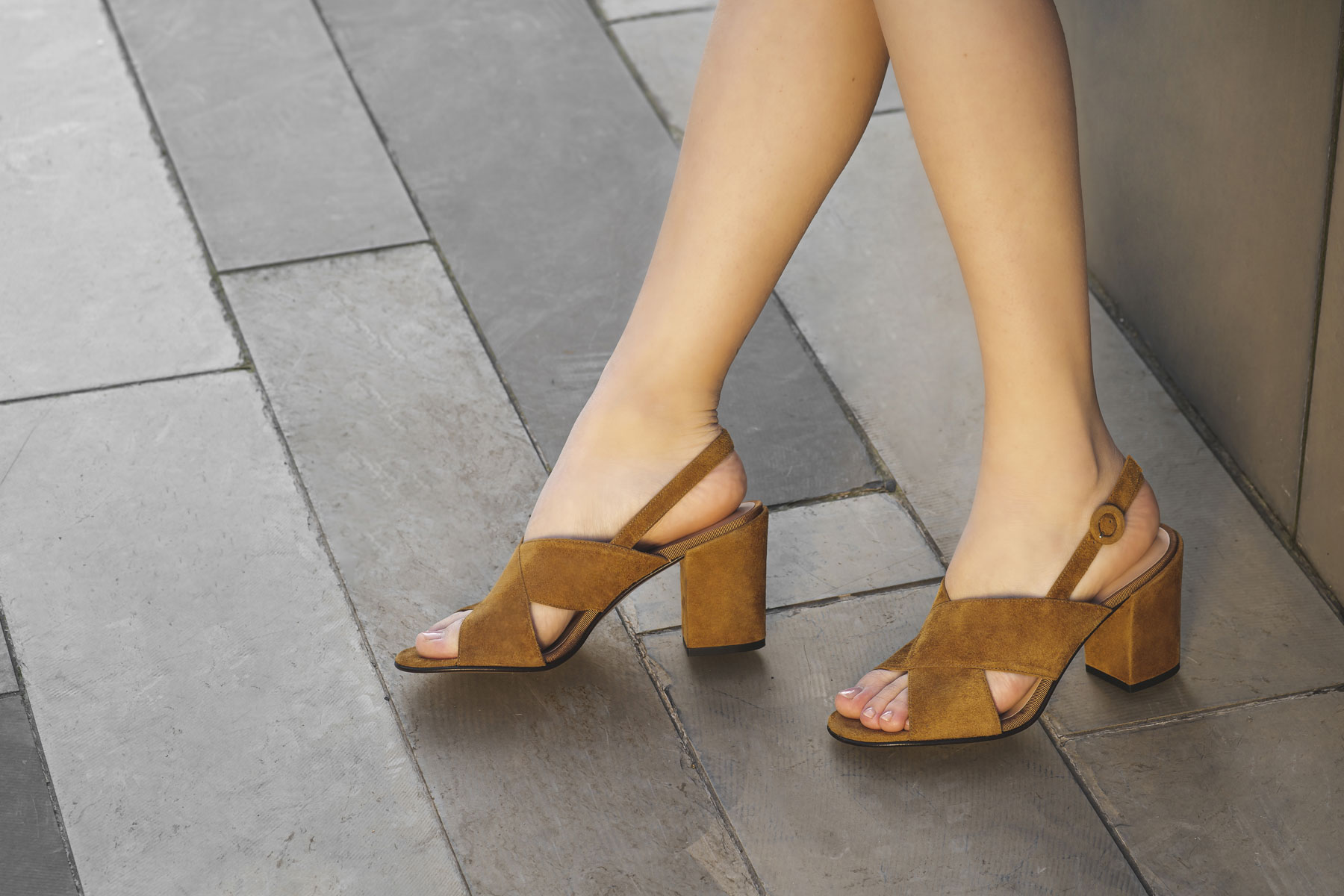 Item 10247
Voltan's item 10247 is a high-heeled sandal.
It is an elegant and simple sandal in suede with tone-on-tone grosgrain inserts, with a high heel of 85mm and leather sole, available in two different shades: in leather or antique pink.
It is an elegant sandal, chic but at the same comfortable and simple to combine, we can wear it both with an elegant dress and with a more casual look.
For example, we can combine the leather version sandal with a casual look consisting of a pleated mustard-colored plain skirt and a plain dark brown tank top.
For a more formal look we can instead choose to combine the item 10247 by Voltan in the antique pink version with classic white plain-colored cigarette trousers and a beautiful and classic striped shirt in white and powder pink, with flounces in the part of the sleeves.
If, on the other hand, we want to wear the sandal with an elegant and particular look, we can create a look consisting of a classic plain black sheath dress with fine straps, side slit and small neckline on the back and the sandal, choosing between the leather version or the antique pink version.