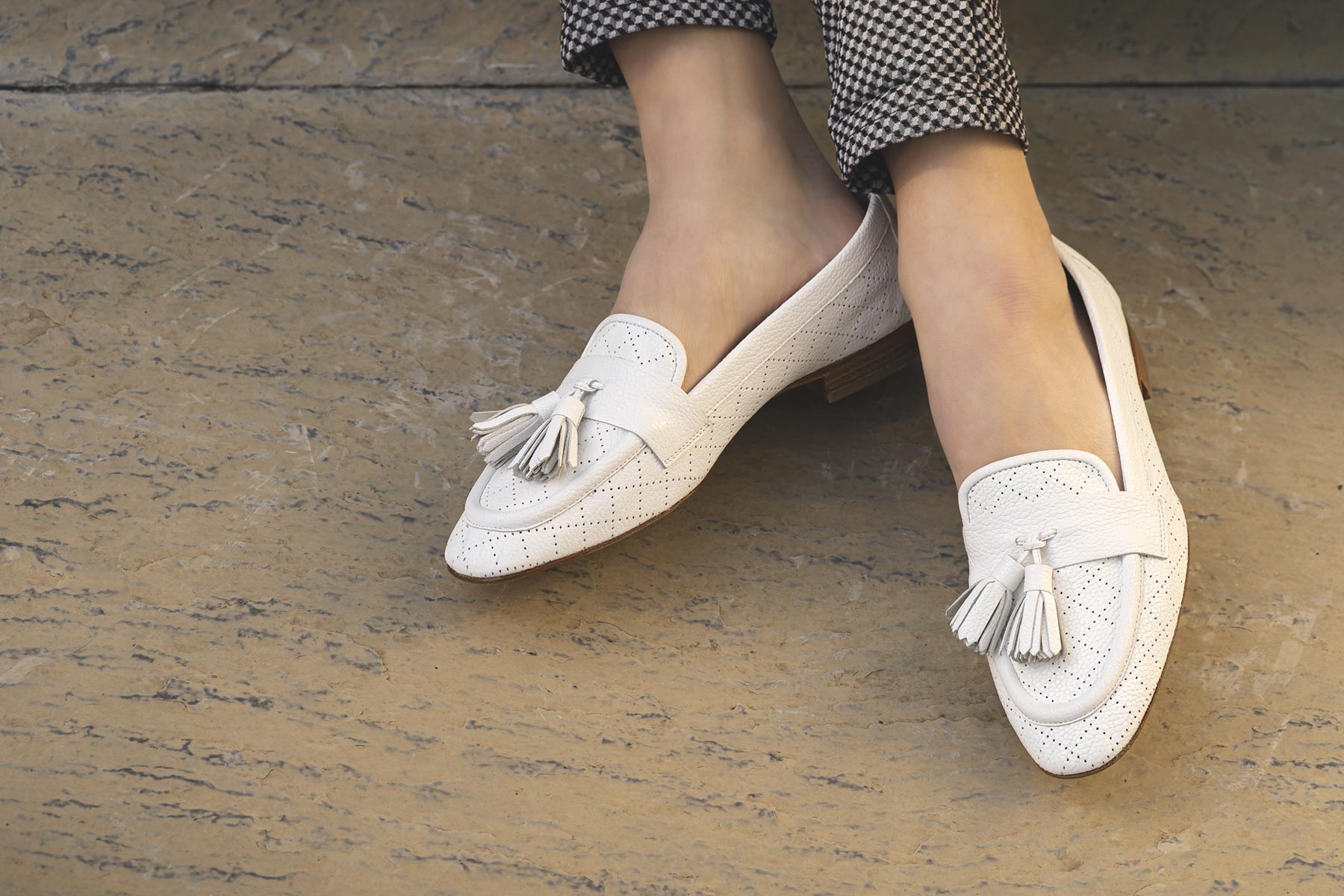 Look with Loafer Summer 2020
Even in the summer the loafers are always present, but how to combine them at best?
In this new article we see together some looks to be created with the loafers for this summer 2020.
The first look that we propose is formed by a midi dress and loafer. For a comfortable but at the same time fashionable look and with a bon ton spirit, we can for example opt for a medium-length dress in floral pattern with white base color and blue and lightblue flowers, and combine it with a colorful and elegant loafer such as the item 53083 by Voltan.
The second look that we have designed for you is instead a more casual and modern look consisting of jumpsuit in denim and loafer. We can choose to wear a modern short-sleeved denim jumpsuit with bermuda trousers, with a waist belt of the same color and material as the jumpsuit, and combine it with a loafer such as the item 72141 by Voltan.
The third look that we recommend you wear is instead made up of tulle skirt, top and loafers. For example, we can choose to combine a medium length tulle skirt in plain lilac color with tone-on-tone elastic at the waist, a simple plain white top with fine straps and finally a loafer like the item 72132 by Voltan.
The fourth and last look is composed of skinny jeans, blouse and loafers. This look is created by the combination of skinny denim jeans and a camel color solid blouse with short crochet sleeves and bardot neckline. Finally, we can conclude this casual but chic look with a loafer like item 72139 by Voltan.