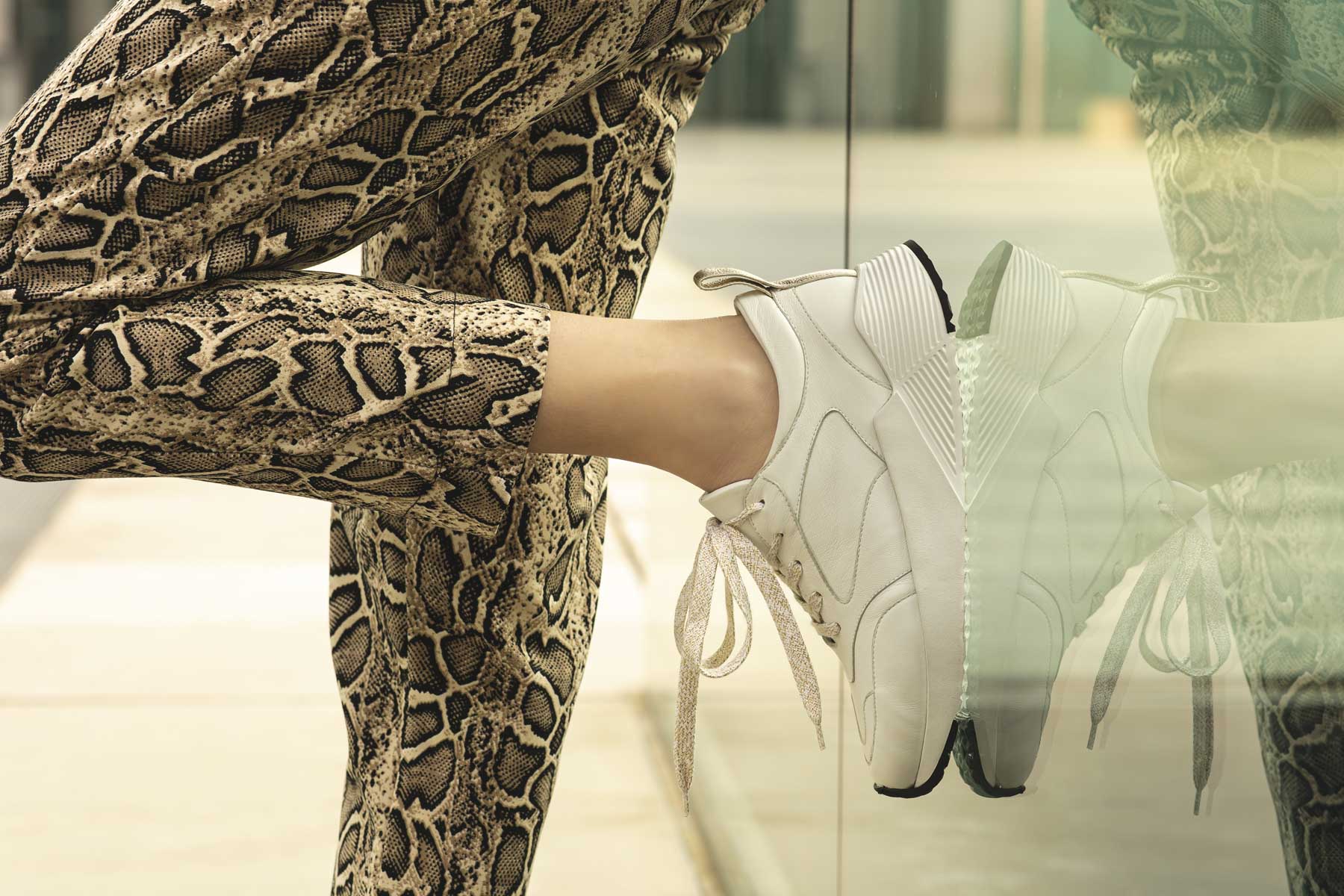 Item 39100
The item 39100 by Voltan is a sneakers.
It is a comfortable, modern and casual sneakers. In solid color, its particularity are the laces colored in contrast with the rest of the shoe.
Sneakers are comfortable but also fashionable footwear, practically every woman has at least one pair in her shoe rack.
Lately the sneakers are also combined with more casual and elegant looks, not only with sporty looks!
For example, we can combine the sneakers with a simple and basic look made up of jeans and top. For example, we can choose to wear black fit mom jeans with a gold ribbed top.
For a more formal look, we can instead choose to combine the item 39100 by Voltan with a suit consisting of yellow trousers and blazer with a simple white top.
If, on the other hand, we want to wear sneakers with an elegant and particular look, we can create a look consisting of a medium length blue and white striped pattern shirt dress, with front buttons and white waist belt.