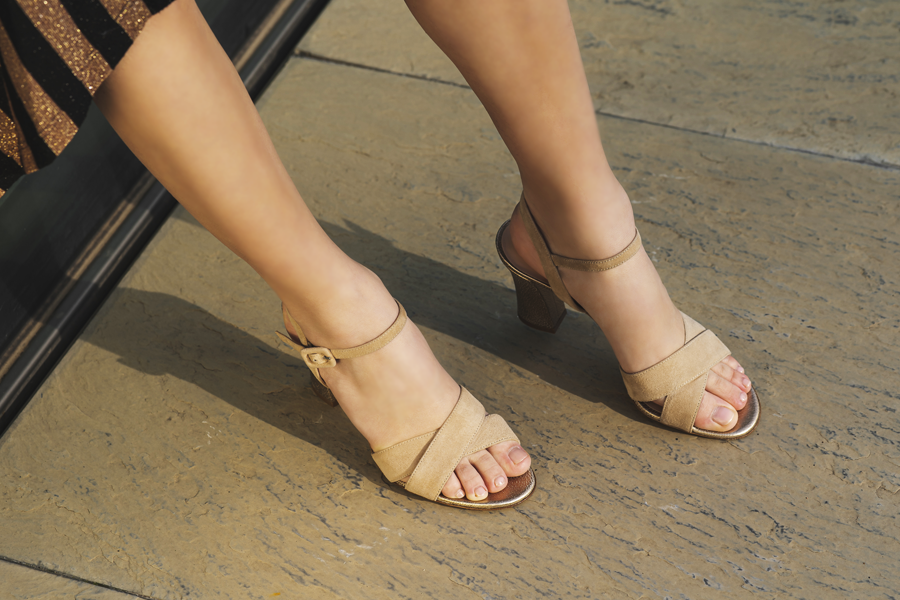 Spring 2020 Party Look
With spring return the good mood and the desire to participate in various parties with friends and relatives.
But what are the most suitable looks for a spring party?
In this new article we see together some looks suitable for wearing at a spring party with Voltan shoes.
The first look we have chosen for you consists of a long satin dress and a high heel sandal. For example, we can choose to wear a long coral-colored satin dress with lacing on the back and side slit concluding the look with a sandal with a high heel like the item 10247 by Voltan.
The second look that we propose is formed by cigarette trousers, top and sandal with medium heel. An example of a look? We can opt for solid black colored leather-like cigarette trousers and combine them with a particular gold colored top with sequins, sweetheart neckline and fine straps, and finally a particular sandal with a medium heel like the item 10268 by Voltan.
The third look we have designed for you is made up of a pleated dress and décolleté with a midi heel. For example, we can combine a floral patterned dress with white base color and fuchsia flowers, a pleated skirt with medium length and puffed sleeves in veil, and a décolleté with midi heel in a slingback version just like the item 7365 by Voltan.
The fourth, and last, look that we recommend you wear at a spring party is created by the combination of jumpsuit and high-heeled sandal. We can choose to wear a solid color powder pink jumpsuit in a tuxedo style and combine it with an elegant sandal with a high heel like the item 70004 by Voltan.