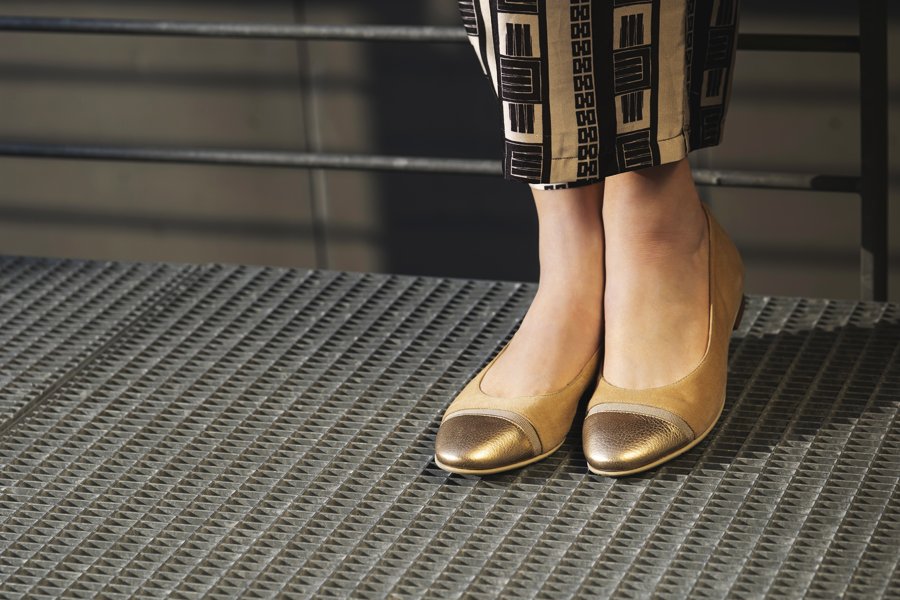 Item 16046
The item 16046 by Voltan is a romantic ballerina.
It is a romantic and comfortable ballerina, with heel and toe of material different from the rest of the shoe and band in the front of the shoe.
Ballerinas are a comfortable but bon ton type of shoe, they can be worn both with casual looks and with more formal and elegant looks.
For example, we can combine the ballerina with a casual and comfortable look made up of jeans and t-shirt. We can choose classic skinny denim jeans and a solid color beige t-shirt.
For a more formal look, we can instead choose to combine the item 16046 by Voltan with black solid color culotte-style trousers with a V-neck top in cream and brown striped pattern.
If, on the other hand, we want to wear the ballerina with an elegant and romantic look, we can choose to wear a medium-length solid color dress with a full skirt or we can choose a dress with a sweetheart neckline, with a flounced skirt and ruffles.