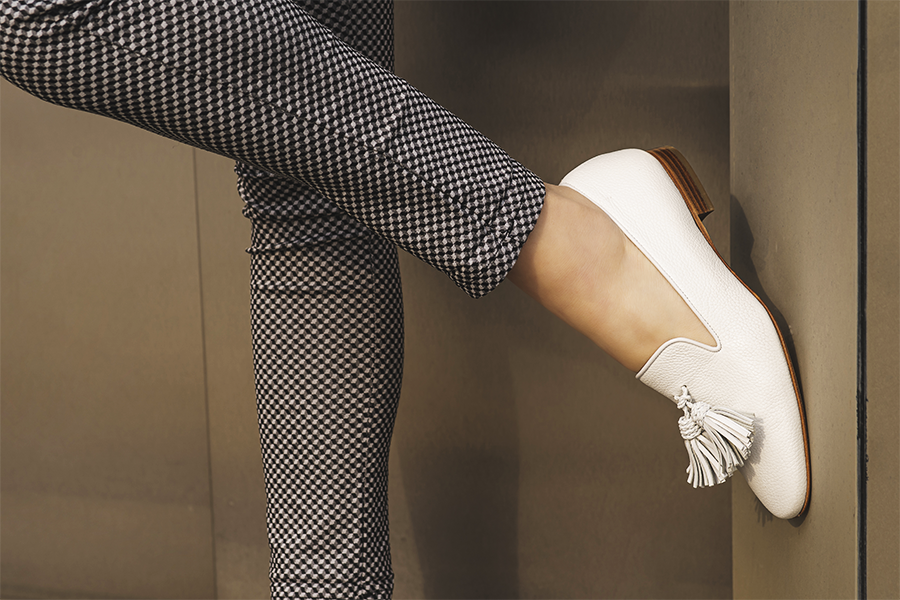 Item 72148
The item 72148 by Voltan is a loafer, also called a moccasin.
It is an elegant loafer or moccasin entirely made of leather with tassels at the front of the shoe.
As we well know loafers are a real must have for every season, with a loafer we can then create casual looks, simple looks or elegant looks.
For example, we can combine the loafer with a simple and basic look consisting of jeans and t-shirt. For example, we can choose to wear black skinny jeans with a basic white solid color t-shirt. 
For a more formal look we can choose to combine the item 72148 by Voltan with a sage and white color vertical striped trouser skirt and a solid brown color top.
If instead we want to wear the loafer with an elegant and particular look, we can create a look consisting of a longuette skirt in solid color of dove color to a white blouse with short puff sleeves.