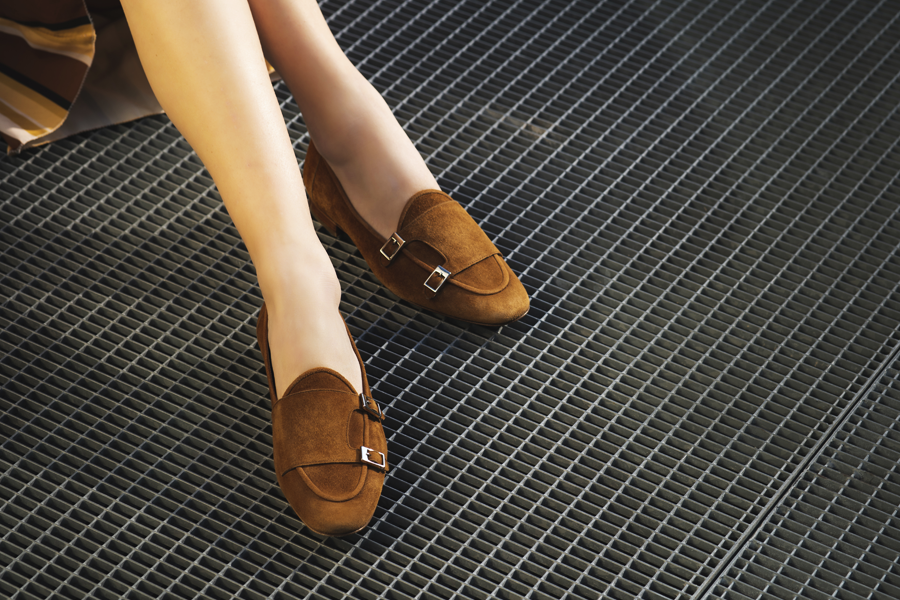 Item 72138
The item 72138 by Voltan is an elegant loafer.
It is an elegant and particular loafer in suede, in the front of the shoe there is a particular processing with double buckle.
We can really create various looks with loafers: with the item 72138 by Voltan in particular, given its elegance, we can also create a basic look by wearing it to give a touch of elegance to the look or alternatively we can also create an elegant look.
For example, we can combine the loafer with a simple and basic look made up of jeans and shirt. For example, we can choose to wear skinny denim jeans with a simple and basic camel colored shirt.
For a more formal look, we can instead choose to combine the item 72138 by Voltan with solid-colored trousers skirt in brown color combined with a striped blouse in beige and silver color.
If, on the other hand, we want to wear the loafer with an elegant and particular look, we can create a look consisting of a medium-length solid pink dress with V-neckline and ruffles at the base combined with the loafer.