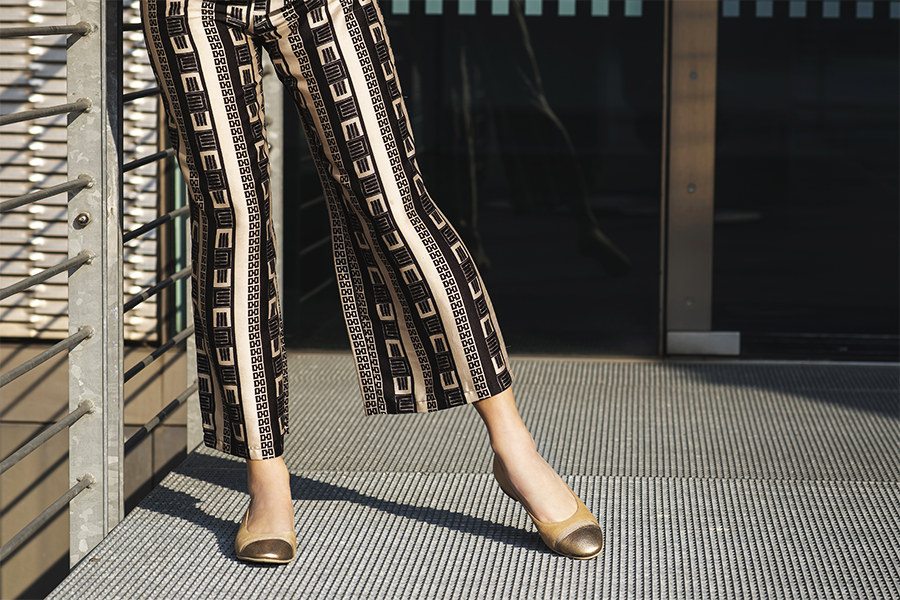 Casual look Spring 2020
In previous articles we have seen new elegant looks for spring 2020, in this new article instead we see together new casual looks to wear in this spring 2020.
The first look that we propose is composed of dress and sandal. For example, we can choose to wear a cotton dress with tropical print with buttons on the front of it that we can combine and a sandal with a colored low heel like the item 10246 by Voltan.
The second aspect we have chosen for you is cigarette trousers, top and ballerinas. For example, we can opt for matching army green colored cigarette trousers and a top with a bardot neckline, or with bare shoulders, in a striped pattern of gold and beige color concluding the look with a ballerina like the item 16046 of Voltan.
The third look is a casual chic look made up of denim dress and sneakers. It is now known that sneakers are essential shoes and that we can combine them both with trousers and a dress. In this case we have chosen for you a look as follows: opt for a medium-sized dress entirely in denim-colored jeans with buttons in the neckline part and match all with an elegant sneakers like the item 39110 by Voltan.
The fourth, and last, look that we have thought for you is made up of skinny jeans, shirt and moccasin. For example, we can choose to wear a black skinny jeans by combining it with a light blue shirt with three-quarter sleeves concluding the look with a moccasin like the item 72130 by Voltan.