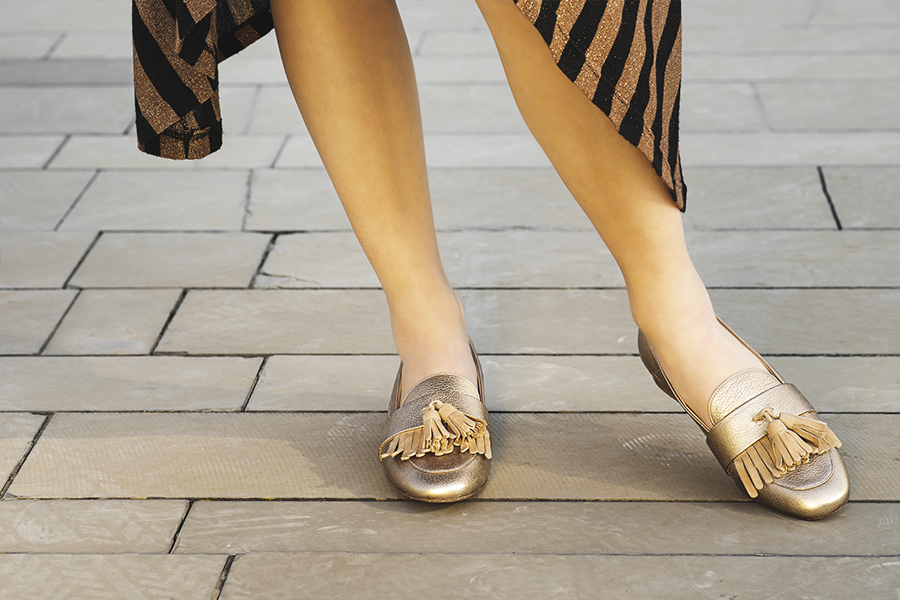 Item 53084
Voltan's item 53084 is an elegant leather loafer; its peculiarity lies in the tassels and fringes positioned in the front of the shoe which are tone on tone with the rest of the shoe but made of different material.
As we have seen in previous articles, loafers are among the protagonists of this new Voltan spring summer 2020 season, with them you can create different looks: casual, elegant and formal.
For a casual look we can combine item 53084 with a white skinny jeans and with a particular lace top in solid gold.
If we want to make the look more formal, we can combine the loafer with a solid-colored black longuette with a dove-colored blouse with short puff sleeves.
If, on the other hand, we want to create an elegant look, we can match Voltan's item 53084 with a dress with a medium-length skirt with flounces and short sleeves, in a floral pattern with a white base and colored flowers; alternatively you can opt for a black tulle skirt and a solid gold top.