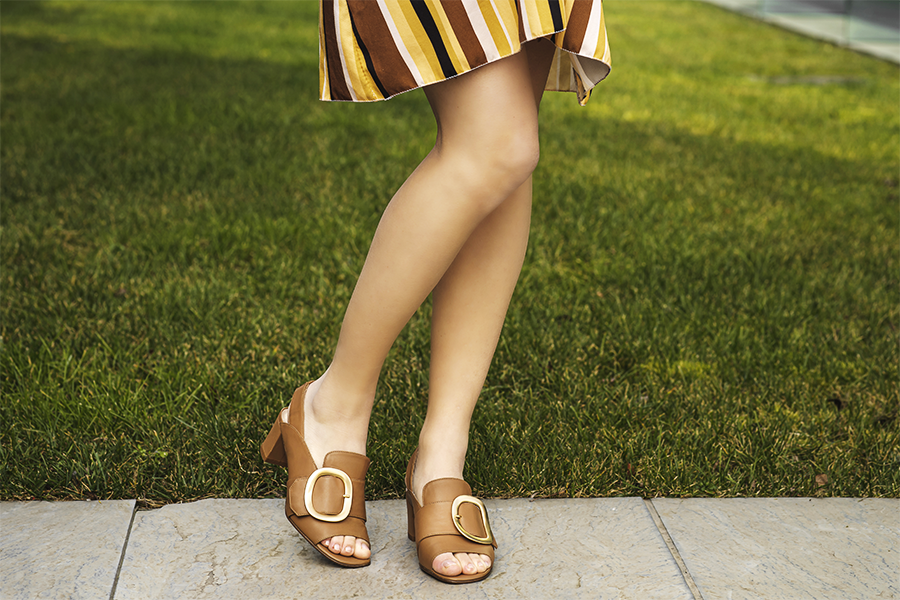 Office look Spring 2020
What are the most suitable spring looks to wear in the office?
In this new article we see together some new looks to wear in the office in this spring 2020.
The first look we have chosen for you is formed by jeans, blouse and sandal with midi heel. For example, we can choose to wear fit mom jeans in light denim and combine it with a blouse with crossed neckline in a solid color of beige color concluding the look with a sandal with a midi heel like the item 10268 by Voltan.
The second look that we propose is a look composed of leggings, maxi shirt and loafers. We can for example choose to combine leatherlike leggings in solid black color with a maxi shirt in fine striped pattern in blue and white, finally we can conclude the look with a particular white loafer just like the item 72132 by Voltan.
The third look we have designed for you is made up of a dress and a ballerina. For example, we can opt for a medium length dress, in linen, in solid sage color with a waist belt of the same material and the same color as the dress, with buttons on the upper front of the dress, combined with a simple and bon ton ballerina like the item 15275 by Voltan.
The fourth, and last, look that we recommend you wear is made up of pant skirt, top and sneakers. A modern but at the same time formal look that we can create by combining a white pant skirt with gold stripes with a green top and sneakers like the item 39105 by Voltan.