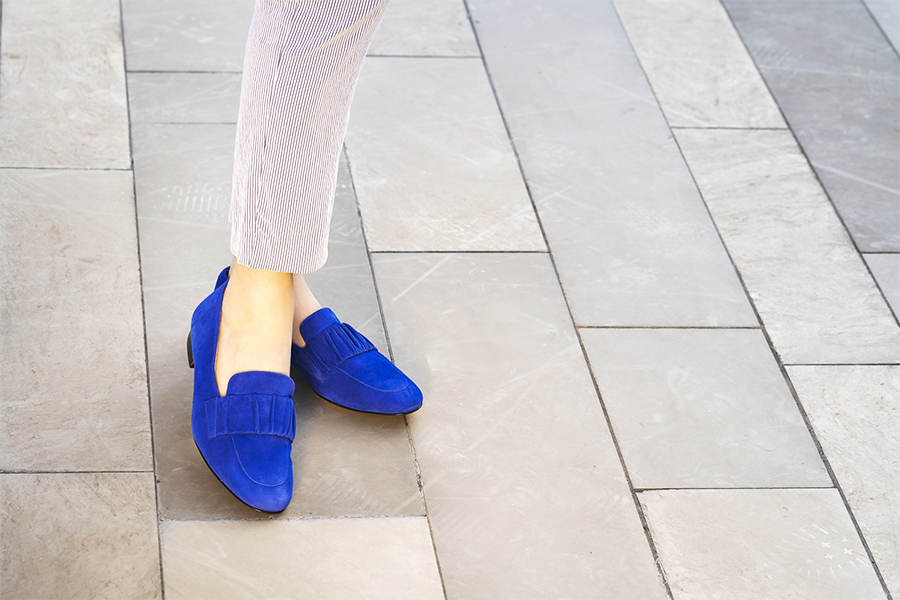 Look with loafers, spring summer 2020
As we have seen in previous articles, the loafers are certainly the absolute protagonists of the new spring / summer 2020 season, but how can we best match them?
In this new article we will see together some looks to be created with the loafers present in the new spring summer 2020 collection.
The first look we have designed for you is composed of jeans, t-shirt, studded jacket and loafer. For example, we can choose to wear black skinny jeans with a plain beige t-shirt, a black leather studded jacket and a loafer like Voltan's item 53084.
The second look that we propose you is formed by longuette, blouse and loafer. A more elegant and formal look that we can create by combining a plain dove-colored midi skirt with a bank blouse with short puff sleeves, concluding with a loafer such as Voltan's item 72132.
The third look that we have chosen for you, more modern and refined, is composed of trouser skirt, top and loafers. For example, we can opt for a trouser skirt with vertical stripes in beige and brown and a solid color beige top, concluding the look with an elegant loafer such as item 72138 by Voltan.
The fourth and final look that we recommend you to wear is created by the combination of dress and loafers. In this case, we can choose a plain pastel blue shirt dress, with front buttons and belt at the waist, combining a colored loafer like Voltan's item 72130.