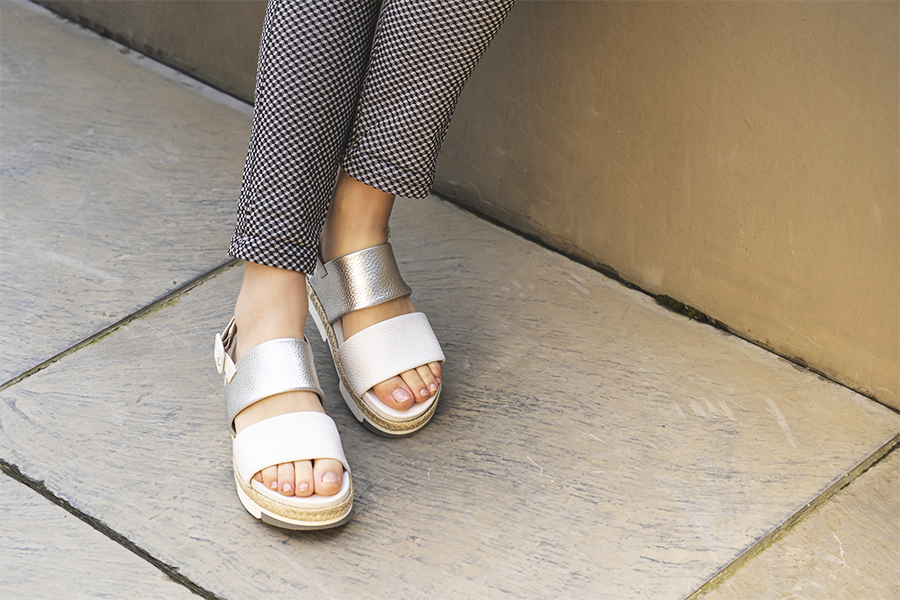 Item 10253
Item 10253 by Voltan is a comfortable and particular sandal with a platform sole, with two large leather bands in the front, a buckle covered in leather and a particular workmanship on the entire edge of the sole.
In the spring and summer seasons surely you can't miss a sandal in your shoe rack, it is a type of shoe that can be worn with casual, classic or elegant looks.
For example, to wear a casual look we can combine Voltan's item 10253 with a solid color black cotton jumpsuit with fine straps and a white t-shirt; alternatively the sandal can be combined with classic denim jeans and a basic t-shirt.
If, on the other hand, we want to create a more formal look, we can opt for white cigarette trousers and a white blouse in a multicolored floral pattern, ending with the sandal.
If instead we need to create an elegant look, suitable for ceremonies or special occasions, we can opt for a dress with long tulle skirt in antique pink and curled bodice, or you can opt for a classic solid green colored sheath dress, both combined with Voltan's item 10253.