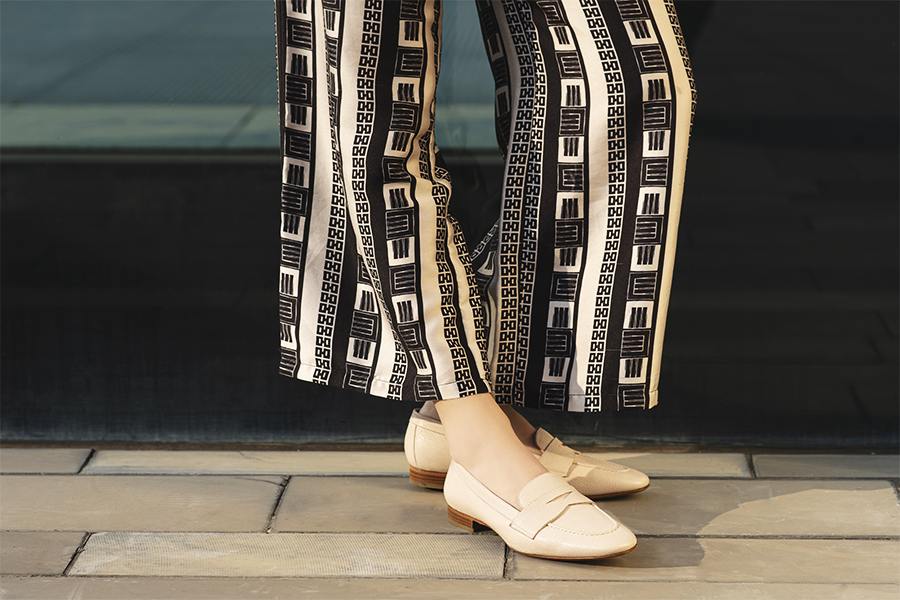 Item 72141
Item 72141 by Voltan is an elegant, classic and refined leather loafer, with a band in the front of the shoe of the same material as the rest of the shoe.
As we well know, the loafer is a shoe that can be combined with different looks, from the most casual to the most elegant; with a refined and elegant loafer you must also find the right look, not to be wrong.
In the case of a casual look, we can combine Item 72141 with a fit mom jeans with a high waist in denim and a blouse with short veil sleeves, in fantasy with beige base and black polka dots.
If we want to make the look more stylish and elegant, we can combine the loafer with a solid color camel colored cigarette trousers and a classic plain white shirt.
If, on the other hand, we want to wear Voltan's Item 72141 on a special or important occasion, we can combine it with a mustard-colored jumpsuit, or with a dress with a medium-sized flounced skirt in a solid blue color.