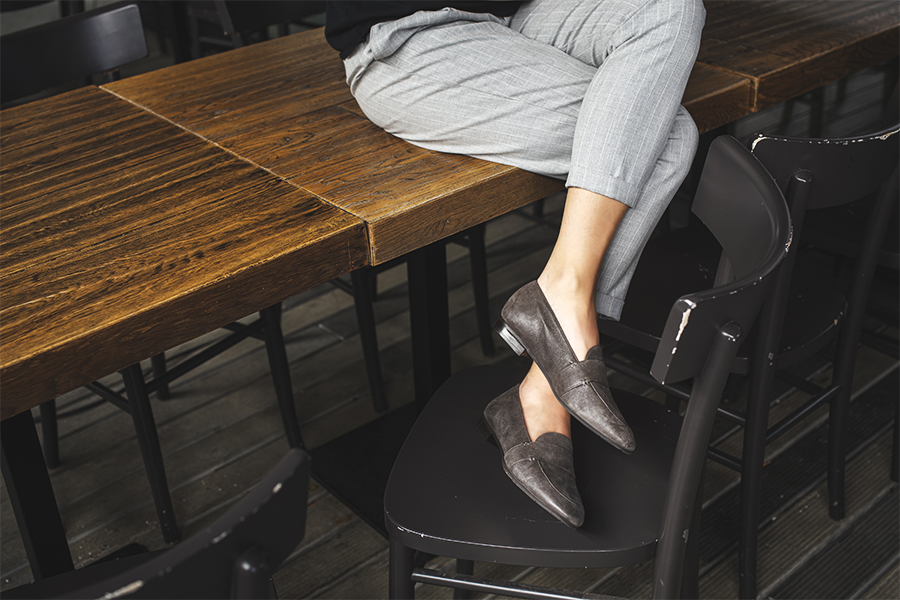 Item 53078
Voltan's item 53078 is a classic, simple but elegant loafer.
The loafer is in smooth leather with a leather band equal to the upper in the front of the shoe, with visible stitching.
As we well know, the loafer is a type of comfortable shoe but at the same time it gives the look that extra touch of refinement and elegance.
Voltan's item 53078 has an elegant style but also perfectly matches a more casual and modern look, it is a shoe suitable for those who love to wear an elegant look but without neglecting comfort and fashion.
In case of a casual look, you can wear Voltan's item 53078 to a black fitmom jeans and a simple antique pink turtleneck with crossed neckline, alternatively to make the look more elegant we can opt to replace the jeans with trousers to plain black building.
On a special occasion or an important evening where a more elegant and sophisticated look is required we can combine the loafer with a black double-breasted jumpsuit, refined and with a particular style, or for those who love clothes we can choose a shirt dress with long skirt and elegant jewel belt at the waist.