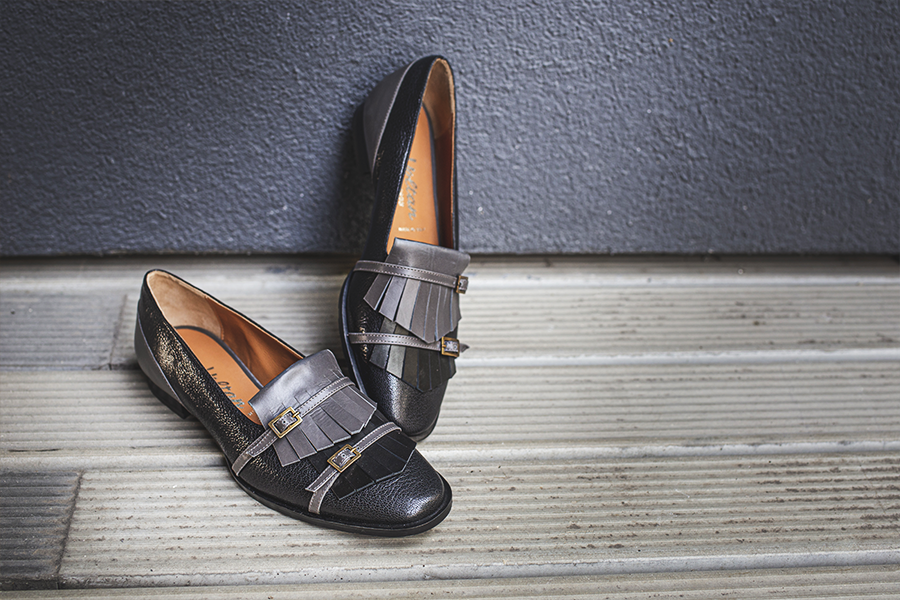 Casual low-heel look Winter 2020
With Voltan's shoes you can create not only elegant looks, but also comfortable but fashionable casual looks.
In this new article we will see together some casual looks with Voltan's low-heeled shoes for the 2020 winter season.
The first one we have chosen for you is made up of jeans, turtlenecks and loafers. We can choose to combine black skinny jeans and a simple anthracite colored turtleneck with crossed neckline and conclude the look with a loafer such as Voltan's item 72109.
The second look that we propose is formed by dungarees, sweater and sneakers. A street and fashionable look that we can create by combining dungarees with a denim skirt with a soft, solid-colored sweater in burgundy color and a comfortable sneakers such as item 89003 by Voltan.
The third combination that we have designed for you is composed of cotton trousers, blouse and ankle boot. For example, we can choose to wear high-waisted soft trousers in solid black cotton, a mustard-colored blouse with V-neck and ruffles, and conclude the look with a boot like by S99002 in animal fantasy by Voltan.
The fourth, and last, look that we recommend you wear is created by the combination of shirt dress and ankle boot. A look to be used on different occasions that we can create by combining a long shirt dress in floral pattern with black base and with ruffles in the sleeves combined with a comfortable ankle boot such as Voltan's item 7336S.