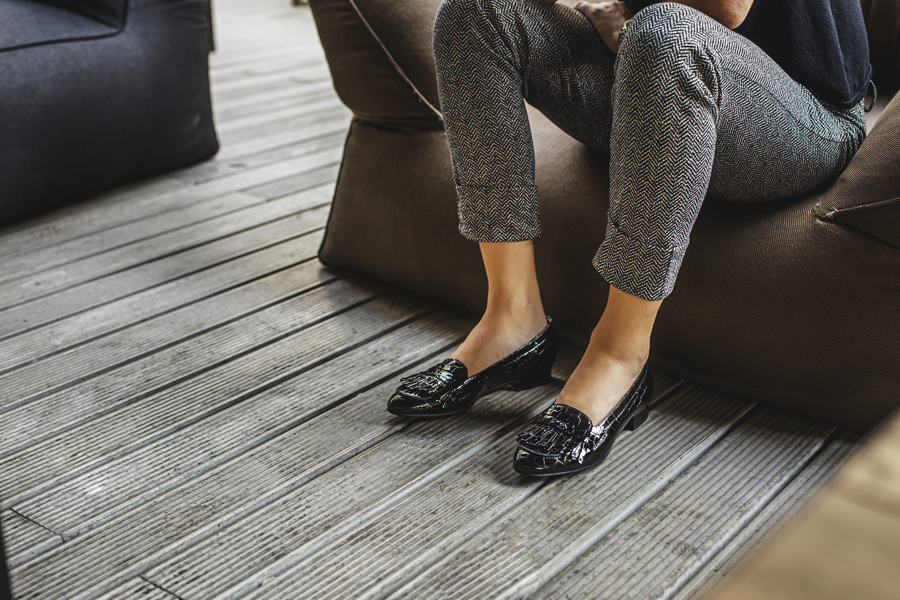 Christmas look 2019
The most magical time of the year has arrived, the long awaited day for adults and children alike: finally it's Christmas!
On a special day like Christmas it is also right to wear a suitable look, in this new article we see together some perfect looks to wear on Christmas day with footwear from the Fall Winter 2019-2020 collection by Voltan.
The first perfect look to wear at Christmas is a look made up of an elegant suit and ankle boot. We can opt for a particular and elegant black one-shoulder medium length dress combined with a heeled ankle boot like the item 81060S by Voltan.
The second look we have chosen for you is instead a look made up of a skirt, shirt and décolleté. For example, we can choose to wear a white pleated mid-length skirt combined with a green and red striped patterned shirt, inserted inside the skirt, and finish off the look with a midi-heeled décolleté like the item 7346 by Voltan.
The third look we offer is composed of palazzo pants, a shirt and a loafer. A comfortable but at the same time elegant and refined look that we can create by combining black palazzo pants with a red satin shirt and an elegant loafer like the item 15235 by Voltan.
The fourth, and last, look we thought of for you is created by the combination of skirt, shirt and loafer with heel. An example of look? Dark green velvet skirt, black romantic shirt with puff sleeves and loafer with heel like the item 77032 by Voltan.